Meet Pennsylvania's most influential female leaders.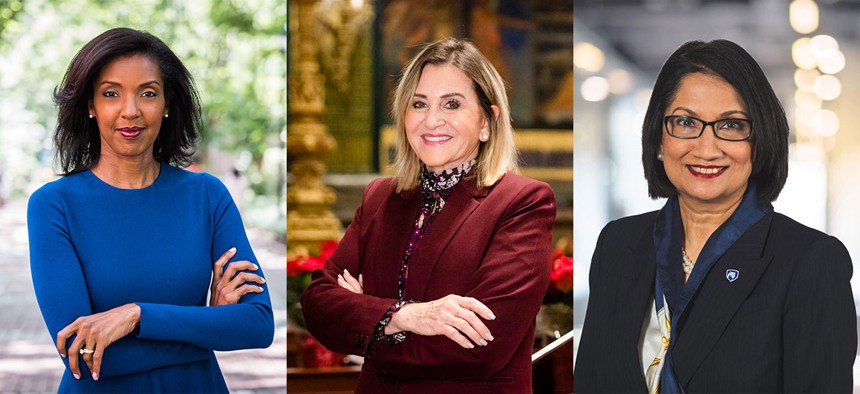 The honorees profiled on the following pages – researched by City & State staff and written by journalist Hilary Danailova – include female public servants, business executives, nonprofit leaders, advocates, academics and others who meet at the intersection of politics and policy.
1. Kim Ward
Senate President Pro Tempore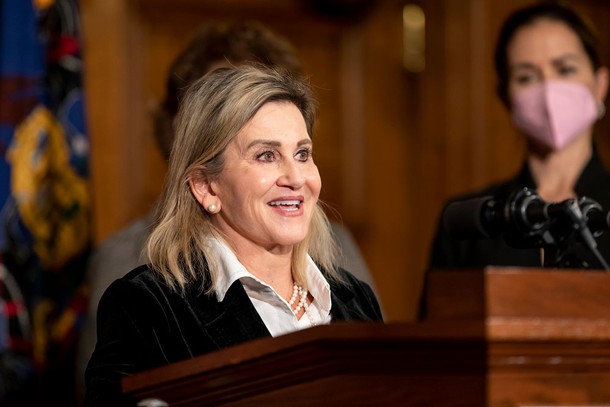 After becoming the first woman elected to represent her Westmoreland County district in 2008, state Sen. Kim Ward went on to become the state Senate's first female majority leader and, as of this month, its first female President Pro Tempore. She currently chairs the Rules and Executive Nominations Committee. Ward, a Republican, made her name leading efforts to implement the federal E-Verify program – verifying legal work status ­– and reform state child abuse laws. More recently, Ward championed legislation mandating statewide COVID-19 disease reporting and limiting the governor's ability to extend state emergency declarations.
2. Joanna McClinton
State Representative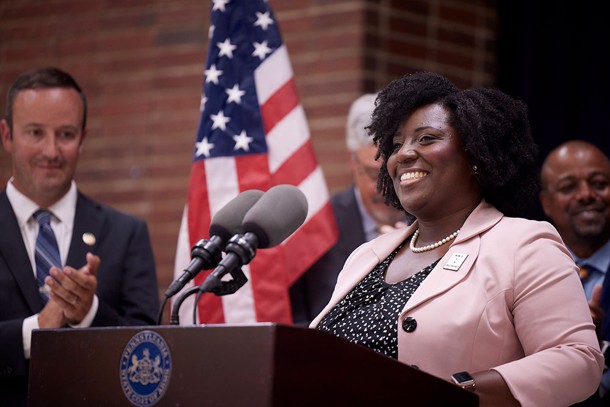 During this year's midterm election cycle, House Democratic Minority Leader Joanna McClinton used her clout to highlight voting rights, defend embattled election workers and call for election reform. The first woman to lead either House caucus, McClinton has also lately championed legislation around workers' rights, from fair pay to employee misclassification. McClinton, a lifelong Philadelphian who also represents Delaware County, is a former assistant public defender who currently sits on the House Rules Committee.
3. Leslie C. Davis
President and CEO, UPMC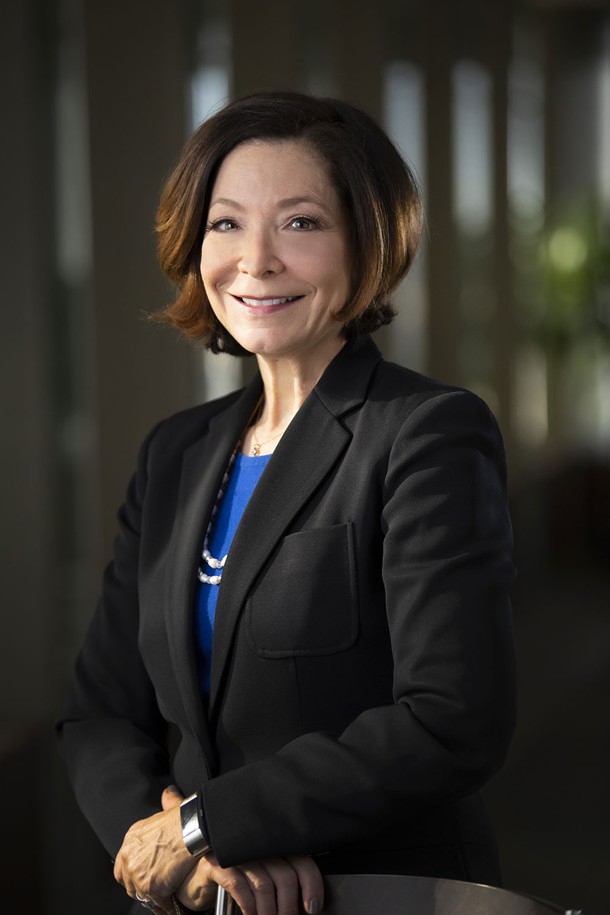 Last June, Leslie Davis presided over the groundbreaking of a 1-million-square-foot flagship Presbyterian Hospital for UPMC – and later this year, she will unveil the health system's Vision and Rehabilitation Hospital. Together with a new cancer clinic, these facilities are the most concrete evidence yet of how Davis has spearheaded growth since becoming CEO last year of UPMC, Pennsylvania's largest non-governmental employer and the region's major health insurer. Davis previously led UPMC's Health Services Division, overseeing more than three dozen hospitals and medical facilities.
4. Neeli Bendapudi
President, Pennsylvania State University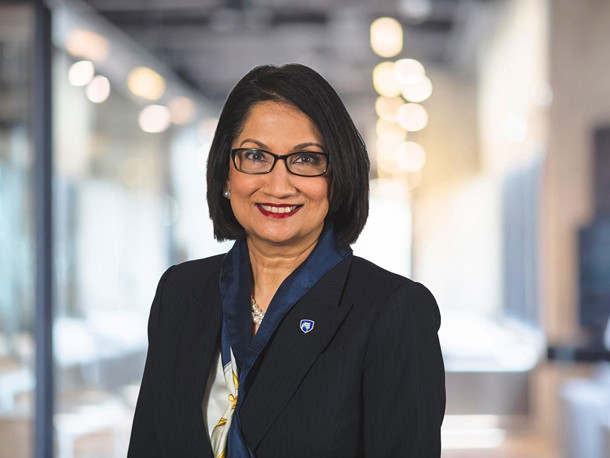 Penn State's first woman president is Neeli Bendapudi, who came to State College last spring from the University of Louisville. The Indian American marketing and consumer behavior scholar, known for her prodigious fundraising and financial acumen, now leads one of the nation's largest universities and an academic powerhouse – Penn State reached a record $1 billion in research expenditures last year. Bendapudi is expected to keep the momentum going, drawing on her experience in Louisville, where she presided over rising recruitment, enrollment, diversity and graduation rates.
5. Madeleine Dean
Member of Congress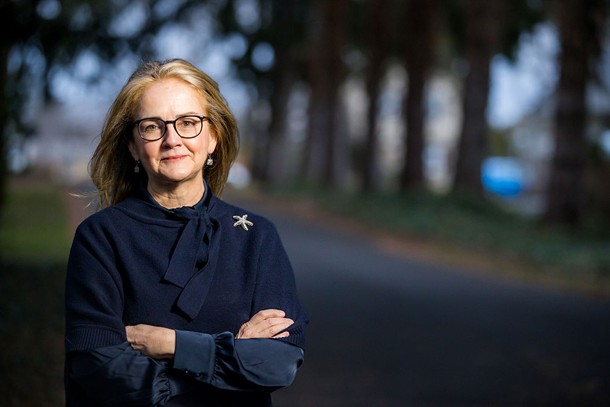 Democrat Madeleine Dean got her political start at age 18, when she was elected as a Glenside committee person. This month, Dean was elected to her third term in Congress, where she co-chairs the Bipartisan Women's Caucus and sits on the House Judiciary and Financial Services committees. In between, Dean taught college English before representing Montgomery County in the Pennsylvania General Assembly and founding the PA-SAFE Caucus, a coalition against gun violence. Dean also currently serves on Gov. Tom Wolf's Pennsylvania Commission for Women.
6. Debra Todd
Chief Justice, Pennsylvania Supreme Court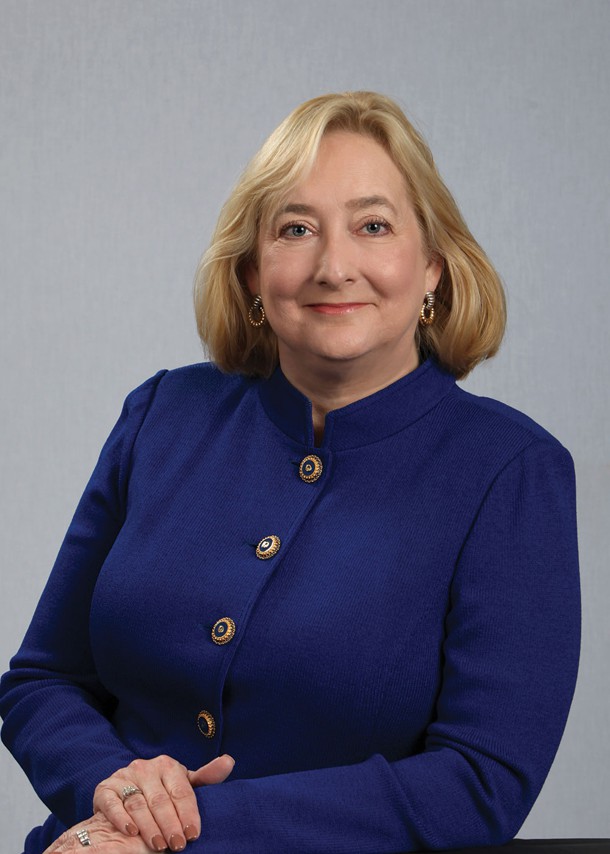 Debra Todd became the Pennsylvania Supreme Court's first female chief justice in October, following the death of Max Baer, who had held that role for just a year. Todd, a Democrat who is the Court's longest continuously serving Justice – she was first elected in 2007 – now has the opportunity to cement her legacy of jurisprudence, which includes a landmark ruling in favor of Gov. Tom Wolf's 2020 COVID-19 emergency shutdown orders.
7. Cynthia Shapira
Chair of the Board of Governors, Pennsylvania State System of Higher Education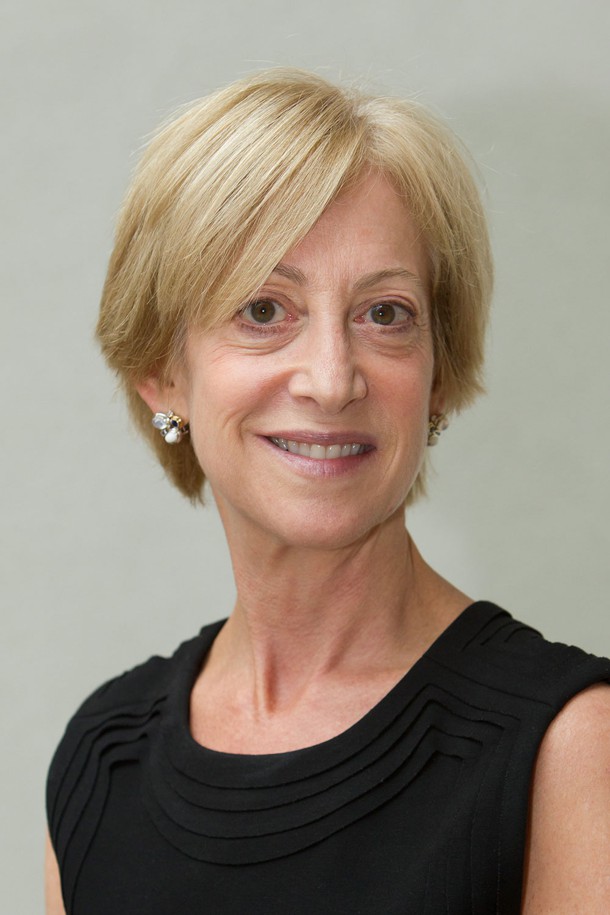 At this year's meeting of the American Council on Education, newly minted Penn Ed.D. Cynthia Shapira spoke about guiding the ongoing transformation and financial stabilization of Pennsylvania's post-secondary system – including the consolidation of six commonwealth universities into two newly accredited institutions. Under Shapira's leadership, the Board of Governors received the 2022 John Nason Award for excellence in governance from the Association of Governing Boards of Colleges and Universities. Shapira is a member of the President's Advisory Council at Wellesley College, her alma mater.
8. Angela Ferritto
President, Pennsylvania AFL-CIO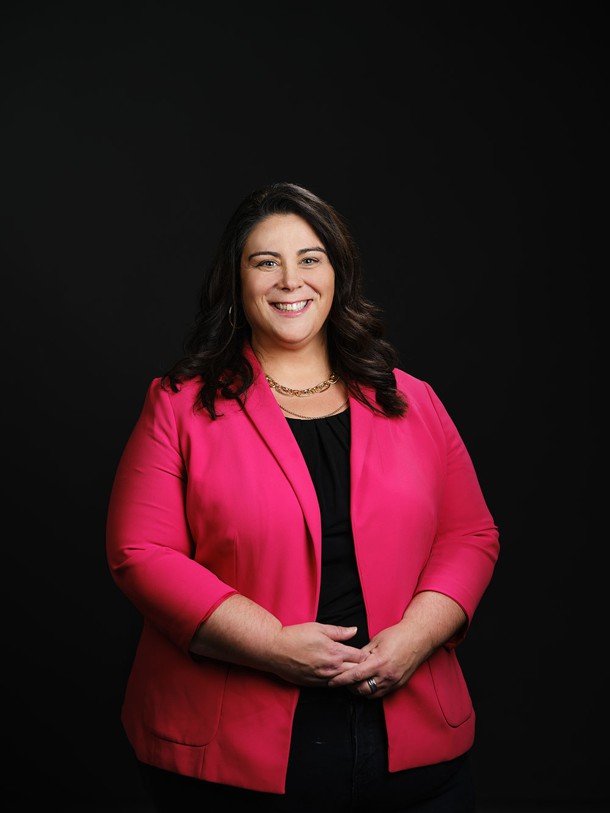 Last June, Angela Ferritto became the first woman to head the influential Pennsylvania AFL-CIO, a 700,000-member-strong organization. Ferritto, who grew up in an Erie union family, now advocates for good wages, safe workplaces and secure pensions on behalf of workers from 51 international unions and more than 1,400 locals throughout the commonwealth. She previously worked at the Pennsylvania Department of Revenue, while holding various positions of leadership with AFSCME in both Erie and Harrisburg.
9. Lauren Hobart
President and CEO, Dick's Sporting Goods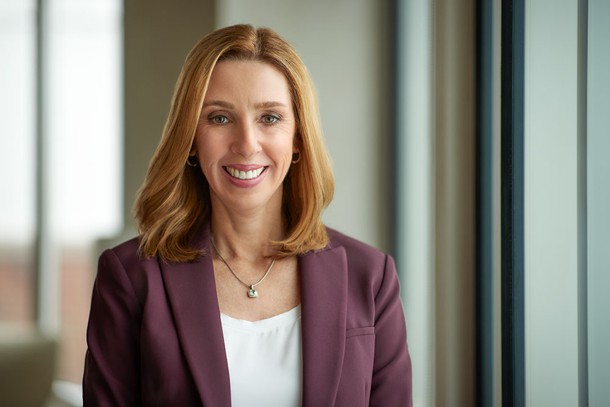 In just over a year as CEO of Dick's Sporting Goods, Lauren Hobart has spearheaded growth in both profits – up 26% last year – and visibility. Last year, Hobart announced Dick's would be the WNBA's official retail partner; this year, she pledged $50 million for sports-oriented outfits through DSG Ventures. Lately, Hobart has been debuting new brick-and-mortar formats aimed at broadening Dick's efforts to be more inclusive, while trumpeting the company's support for abortion rights.
10. Elizabeth Magill
President, University of Pennsylvania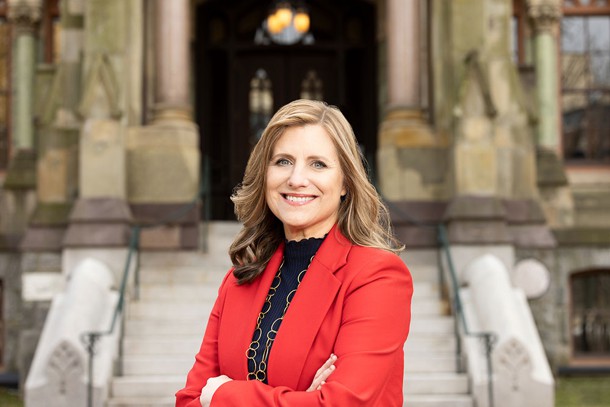 In October, Liz Magill ushered in a new era at the University of Pennsylvania when she was inaugurated as its first new president in nearly two decades. Magill came to Penn from the University of Virginia, where, as executive vice president and provost, she diversified faculty hiring and boosted research; prior to that, as a dean of Stanford Law School, she established the Global Law Program. Magill also serves on the executive committee of the Board of Directors of the Chamber of Commerce for Greater Philadelphia.
11. Donna Oberlander
Majority Whip, Pennsylvania House of Representatives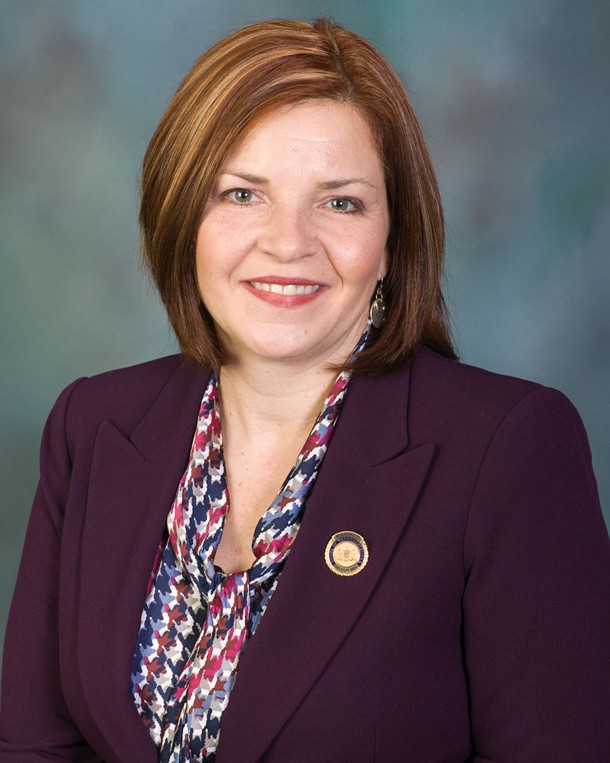 The first Republican woman to be elected House Majority Whip, Donna Oberlander was elected to the State Legislature in 2008. The former Clarion County commissioner has since served as caucus policy chair and caucus secretary in the House, where she has sponsored legislation regulating milk banks and autonomous vehicle testing and promoting local computer data facilities. Oberlander is a trustee of PennWest – the university that integrated her alma mater, Clarion University – and serves on the advisory board of the Pennsylvania Small Business Development Center.
12. Jacqueline Romero
U.S. Attorney, Eastern District of Pennsylvania
Jacqueline Romero is the U.S. attorney for the Eastern District of Pennsylvania, where she spent nearly two decades as an assistant U.S. attorney, representing the federal government in both prosecutorial and defensive civil litigation. Romero is also an instructor for the Law Trial Advocacy Program at Temple University's James E. Beasley School of Law. She has served as the district's civil rights coordinator at the U.S. Department of Justice in Philadelphia and as a member of the Affirmative Civil Enforcement Strike Force.
13. Mary Gay Scanlon
Member of Congress
Since winning a 2018 special election, Democrat Mary Gay Scanlon has led efforts to secure billions in funding for projects at Philadelphia's shipyard and Boeing's Ridley Park facility, supporting nearly 7,000 area jobs. She also helped bring $8.5 million in federal funding for local public safety, workforce development, and substance abuse and mental health programs. Scanlon, who serves as vice chair of the House Judiciary Committee, was previously an attorney at the Education Law Center of Pennsylvania and led Ballard Spahr's national pro bono program.
14. Erika H. James
Dean, Wharton School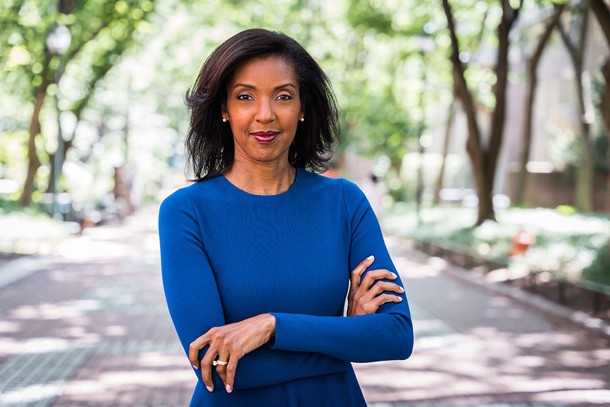 When Penn's Wharton School announced last year that its incoming MBA enrollment was 52% women, Dean Erika James celebrated a win for her campaign for gender parity – not only at Wharton but also in academia and finance, where James herself has often been in the minority. She is the first woman and first person of color to lead Wharton, with gender and racial inclusiveness a cornerstone of her career. Among James' initiatives is the Wharton Executive Education initiative, which aims to cultivate women leaders.
15. Lisa Baker
State Senator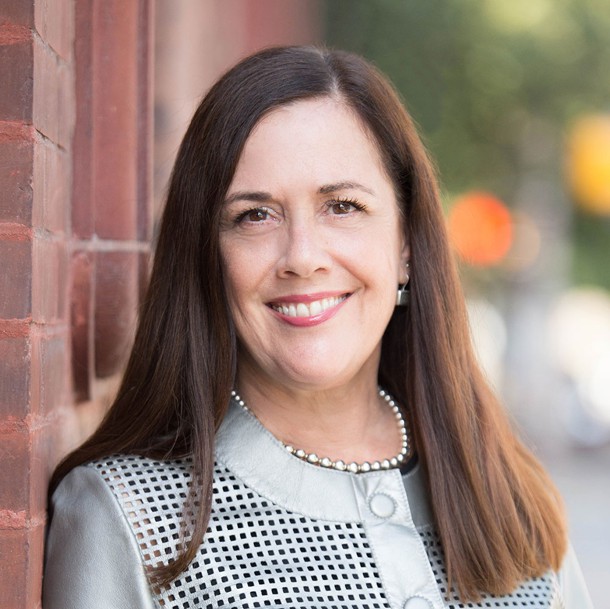 Veterans' and victims' rights advocate Sen. Lisa Baker chairs the Senate Judiciary Committee, where she has championed the right of victims and families to testify in person at parole hearings. The Luzerne County Republican also helped establish the Veterans' Service Officer benefits program, create the Veterans Trust Fund for emergency assistance and implement so-called ABLE savings accounts that allow disabled Pennsylvanians to save while maintaining state benefits. Baker currently serves on the Advisory Committee on Probation and the Judicial Council of Pennsylvania.
16. Camera Bartolotta
State Senator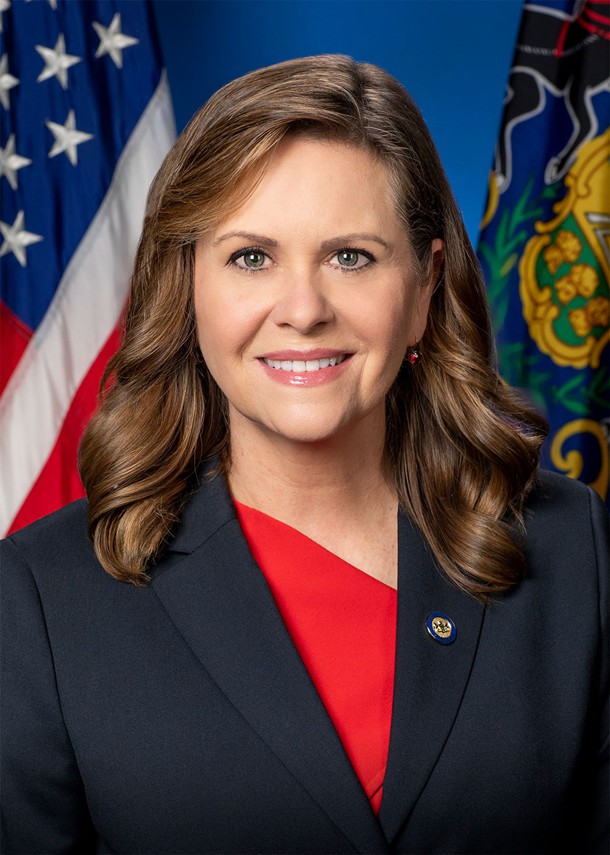 As majority chair of the Pennsylvania Senate's Labor and Industry committee, Sen. Camera Bartolotta has led debates around issues that have loomed large during the COVID-19 pandemic. These include workplace safety and workforce development as well as unemployment compensation, the topic of a recent Senate inquiry led by Bartolotta. The senator, who represents Beaver, Greene and Washington counties, also serves as Republican caucus administrator and serves on Gov. Tom Wolf's Pennsylvania Commission for Women.
17. Erin Hannan
Director, CBRE
Philadelphia real estate specialist Erin Hannan has more than $2.5 billion worth of transactions to her credit, including Philadelphia's largest-ever office building sale. Hannan is a director at CBRE and a member of the firm's capital markets and institutional properties team, focusing on sales of office and investment buildings. Prior to joining CBRE, Hannan spent more than a decade in the valuation and advisory division of Cushman & Wakefield, where she specialized in office buildings and other large and commercial properties.
18. Susan Wild
Member of Congress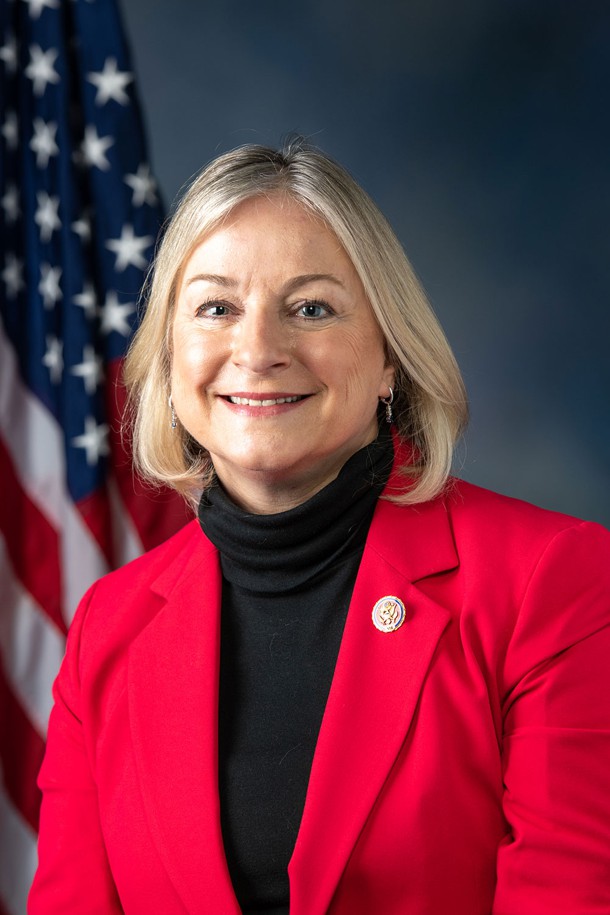 Since her 2018 election as the first woman to represent her Lehigh Valley district in Congress, U.S. Rep. Susan Wild has thrown her support behind health care initiatives – including lower prescription drug costs, Medicare expansion and measures promoting mental health and suicide prevention. A self-proclaimed champion of bipartisanship, Wild is vice chair of the Labor Caucus and co-chairs the climate change task force in the centrist New Democrat Coalition. Wild, who grew up on Air Force bases, also sits on the Foreign Affairs Committee, among others.
19. Tina Pickett
State Representative
Republican state Rep. Tina Pickett ran unopposed this year and won her 12th term in the Pennsylvania House, where she represents Bradford, Sullivan and Susquehanna counties. Pickett chairs the House Insurance Committee, which oversees commercial insurance operations as well as the Children's Health Insurance Program, and has herself authored several insurance bills. A former hotel and restaurant owner, Pickett has also supported numerous measures that champion small businesses, including legislation giving such outfits greater input into new state regulations.
20. Michele Brooks
State Senator
State Sen. Michele Brooks, a Republican, just cruised to a third term in the state Senate, where she serves as majority chair of the Health and Human Services Committee and vice chair of the Veterans Affairs and Emergency Preparedness Committee. She has supported retaining the Department of Aging as a standalone entity, sponsored recent legislation facilitating care for seniors at home, and worked on a state commission to recruit emergency workers. Brooks represents constituents in parts of Erie, Crawford, Mercer and Warren counties.
21. Cynthia Hundorfean
CEO and President, Allegheny Health Network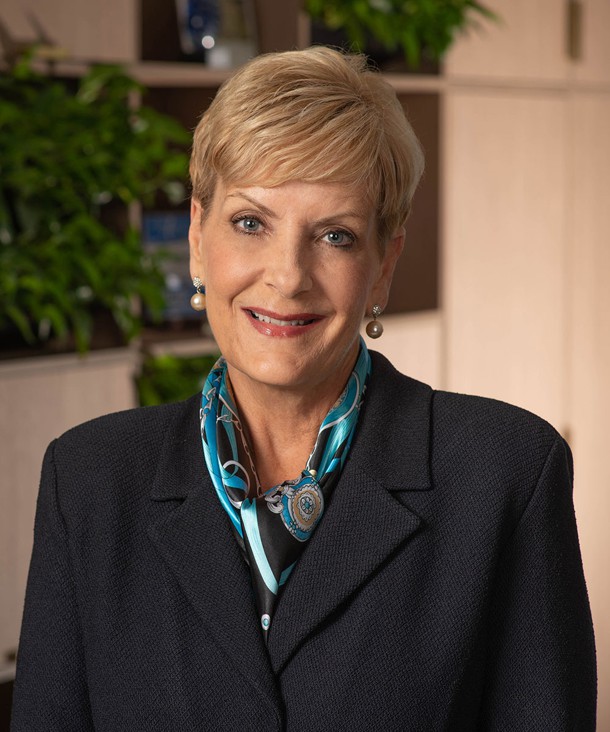 Since 2016, Cynthia Hundorfean has led Allegheny Health Network, the $4 billion Pittsburgh-based health care provider branch of Highmark Health. She heads a 14-hospital system with more than 21,000 employees and oversees a $1.7 billion capital investment program that includes dozens of new hospitals, clinics and outpatient centers throughout Western Pennsylvania, including pioneering facilities dedicated to Parkinson's care, autoimmune disorders and perinatal mental health. Hundorfean previously served as chief administrative officer at the Cleveland Clinic.
22. Chrissy Houlahan
Member of Congress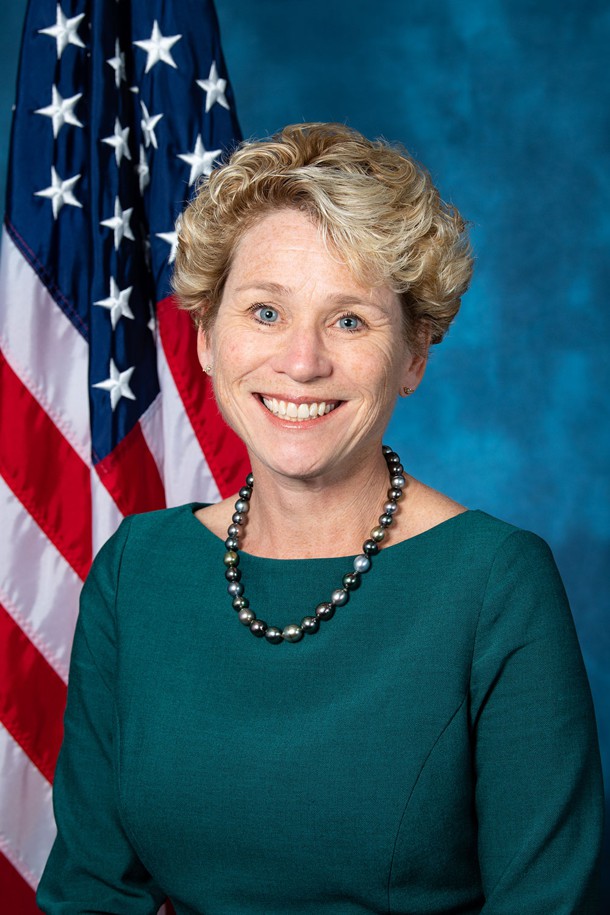 With a background in engineering, business leadership and education, U.S. Rep. Chrissy Houlahan translated her centrist appeal into a 2018 win as the first woman to represent her historically conservative district in Chester and Berks counties. Houlahan, an Air Force veteran from a military family, sits on the House Armed Forces, Foreign Affairs, and Small Business committees, and serves as the whip of the New Democrat Coalition, a moderate, pro-business caucus.
23. Wendelynne J. Newton
Executive Shareholder, Buchanan Ingersoll & Rooney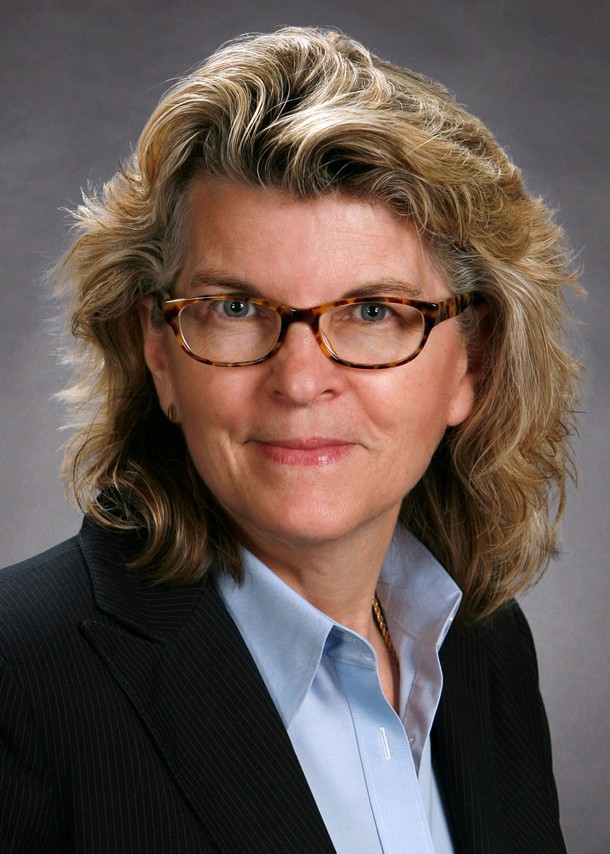 Antitrust specialist Wendy Newton is a shareholder at Buchanan Ingersoll & Rooney, where she is the first woman to serve on the firm's executive management team and chairs the Antitrust and Trade Regulation Practice Group. Newton focuses on litigating and counseling clients on antitrust and trade regulation issues and transactions, especially in the consumer products and health care industries. A champion of women in the legal profession, Newton sponsors her firm's diversity group and serves on the Pittsburgh Chapter of the International Women's Forum.
24. Christine M. Tartaglione
State Senator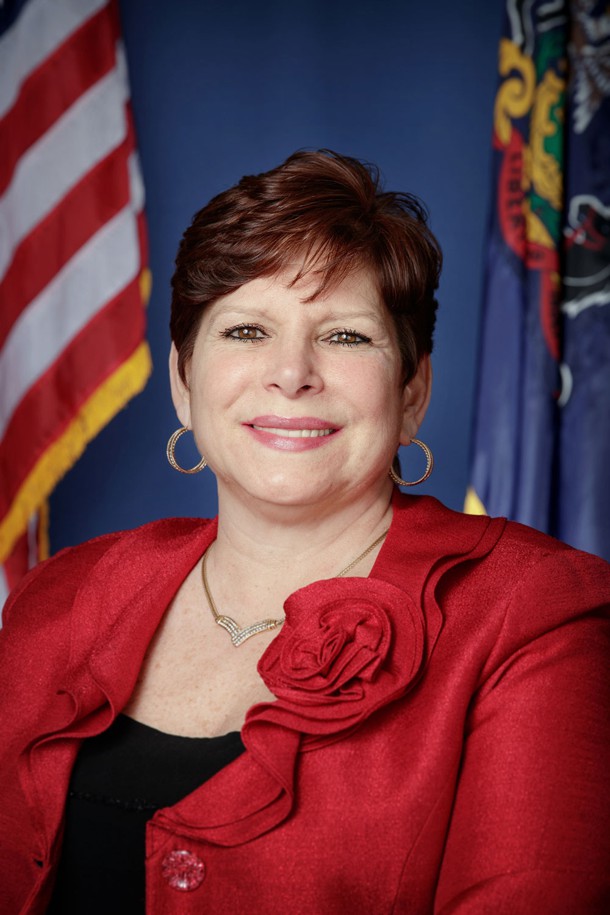 After winning her latest reelection unopposed, longtime state Sen. Christine Tartaglione is still fighting for the issues she has long championed: health care, disability advocacy and fair treatment for workers. Tartaglione, a Democrat representing Philadelphia, serves as minority chair of the State Senate Labor and Industry Committee, where she has focused on the pandemic-strained unemployment compensation system. She has also thrown support behind measures to relieve overburdened health care workers, including safe staffing levels and increased recruitment.
25. Judy Ward
State Senator
Schoolchildren and their aging grandparents have been particularly vulnerable during the pandemic – and they are Judy Ward's focus in the state Senate Aging and Youth Committee, which Ward chairs. Ward led a Senate review of the state's handling of nursing home policy during the pandemic; she also authored legislation easing nurse credentialing throughout the pandemic and supporting community-based health centers. Ward, a former state representative, recently won reelection as a Republican representing Blair, Cumberland, Franklin and Fulton counties.
26. Kristin Phillips-Hill
State Senator
Since her election in 2018, state Sen. Kristin Phillips-Hill has championed access to broadband internet across the commonwealth. The York County Republican currently chairs the Senate's Communications and Technology Committee and its Broadband Caucus, serves as vice chair for the Agriculture and Rural Affairs Committee and is a member of the Pennsylvania Broadband Development Authority. Phillips-Hill, who previously served two terms in the state House of Representatives, has also championed measures to combat human trafficking and to reform health plans' prior authorization process.
27. Lisa Boscola
State Senator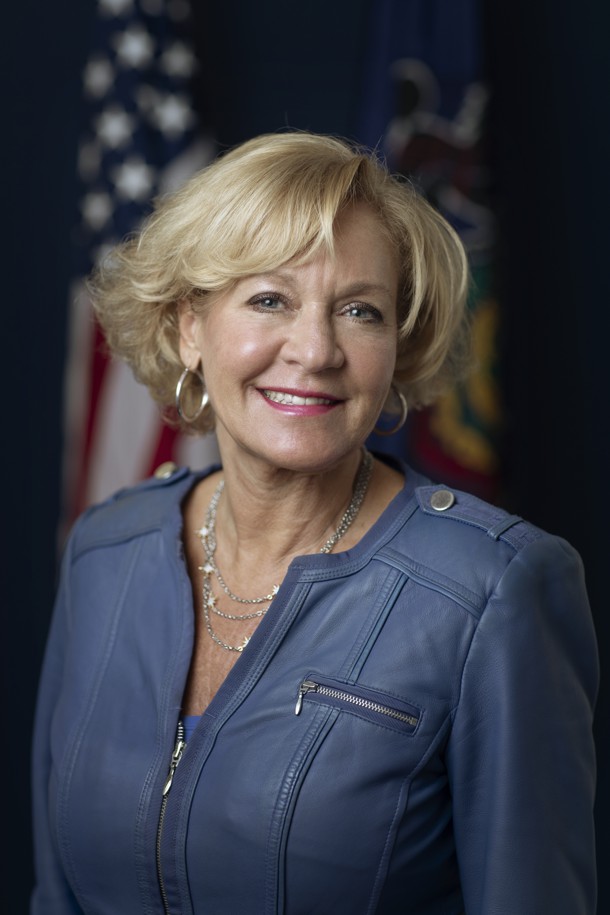 Sixth-term state Sen. Lisa Boscola represents Lehigh and Northampton counties and is currently the Democratic chair of the Senate Consumer Protection & Professional Licensure Committee. Boscola previously served in the state House before her election to the Senate, where she has crusaded for tax reform, particularly the elimination of school property taxes. Boscola has also urged changes to the commonwealth's controversial redistricting process, as well as comprehensive electoral reform to make voting more widespread and accessible.
28. Jami McKeon
Chair, Morgan, Lewis & Bockius LLP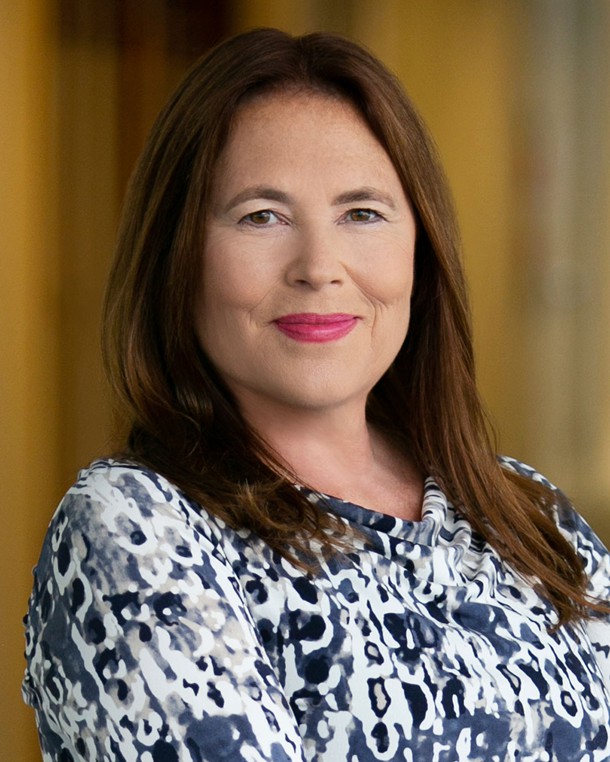 Jami McKeon likes to say she's only had two jobs: lifeguard and, since 1981, attorney with the Philadelphia law firm of Morgan Lewis, where she is the first woman chair in its 150-year history. Under McKeon's eight-year leadership, Morgan Lewis has doubled in size to 2,000 lawyers in 31 offices globally. McKeon has also promoted an inclusive culture through a racial justice task force, a women's group and expanded parental leave. She serves on the executive committee of the Chamber of Commerce for Greater Philadelphia.
29. Cynthia F. Figueroa
President and CEO, JEVS Human Services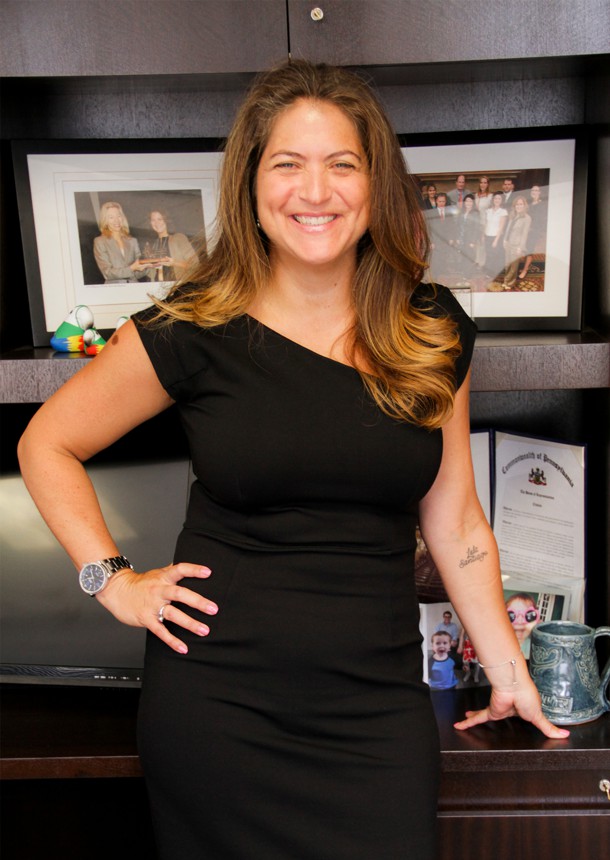 Longtime nonprofit leader Cynthia Figueroa took over the leadership of JEVS Human Services in February. She heads a Philadelphia-based organization that serves 25,000 people annually through programming that cultivates employability, independence, health and community engagement for vulnerable populations. Figueroa previously served as deputy mayor for the Office of Children and Families under Philadelphia Mayor Jim Kenney, where she led the departments of human services and parks and recreation, among others. Prior to that, she was president and CEO at Congreso de Latinos Unidos.
30. Helen Hanna Casey
CEO, Howard Hanna Real Estate Services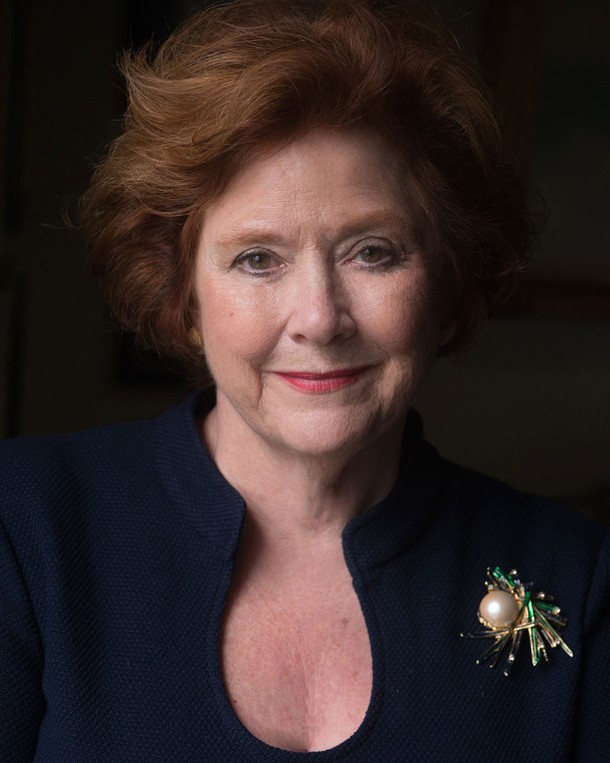 Helen Hanna Casey heads her family's third-generation firm, Howard Hanna Real Estate Services. The 65-year-old outfit bills itself as the nation's largest family-owned and -operated independent broker and among the most prominent full-service real estate companies. Casey oversees over 400 Howard Hanna offices in 13 states that offer real estate, mortgage, escrow and title, insurance and other related services. Among numerous professional and civic commitments, Casey has served on the National Association of Realtors executive committee and the International Women's Forum.
31. Deborah Rice-Johnson
CEO of Diversified Businesses, Highmark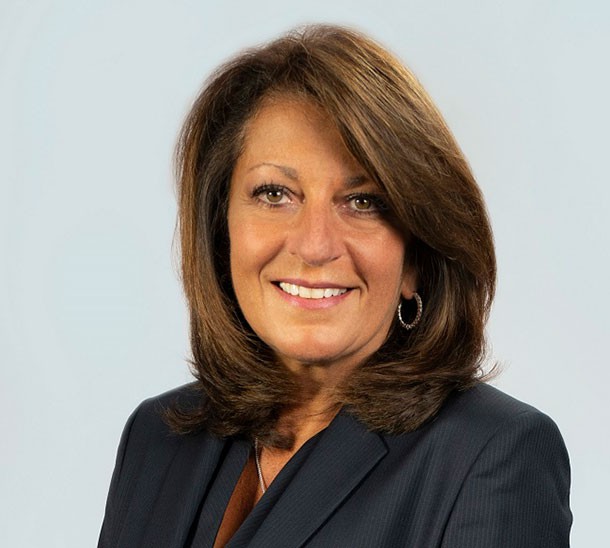 Highmark Health recently posted 24% year-over-year growth in revenue – and Deborah Rice-Johnson is celebrating. After nearly 20 years as president of Highmark, Rice-Johnson became the company's CEO of Diversified Businesses and chief growth officer last winter, steering the future of a health insurer with more than 6 million members. She also guides Highmark's subsidiaries – including United Concordia Dental, HM Insurance Group and Helion – as well as its strategic affiliations with Penn State Health, Geisinger, Lehigh Valley and other health systems.
32. Tia Lyles-Williams
Founder and CEO, LucasPye BIO and HelaPlex
When Tia Lyles-Williams founded LucasPye BIO in Philadelphia in 2018, she became the first queer Black woman to lead a large-scale biopharma manufacturer. Lyles-Williams did a post-graduate stint at a biotech corporation before launching LucasPye BIO, which produces biologics and offers a wide range of biotech services to pharma clients. The startup quickly became a darling of Philly's burgeoning life sciences scene, with a C-suite that's 50% female and 85% people of color. Her newest venture, HelaPlex, is a co-working space for other biotech startups.
33. Michele Kessler
Secretary-Treasurer, UFCW Local 1776 Keystone State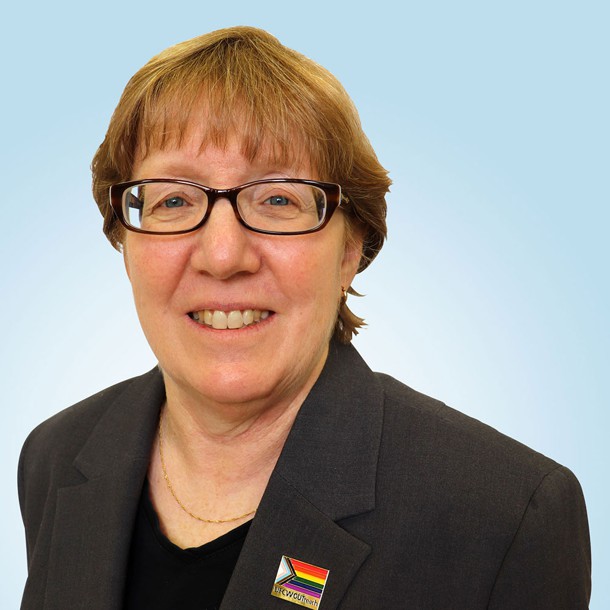 Longtime labor and LGBTQ activist Michele Kessler represents 35,000 workers at UFCW Local 1776 Keystone State, where she is the secretary-treasurer. Kessler oversees day-to-day operations and finances for the union, whose workers are employed at supermarkets, pharmacies, Fine Wines & Spirits outlets, meat processing plants, manufacturers and long-term care facilities. Kessler previously directed the northeast and central division for Local 1776, whose membership spans Pennsylvania, Ohio, West Virginia and New York.
34. Stacy Garrity
Treasurer, Commonwealth of Pennsylvania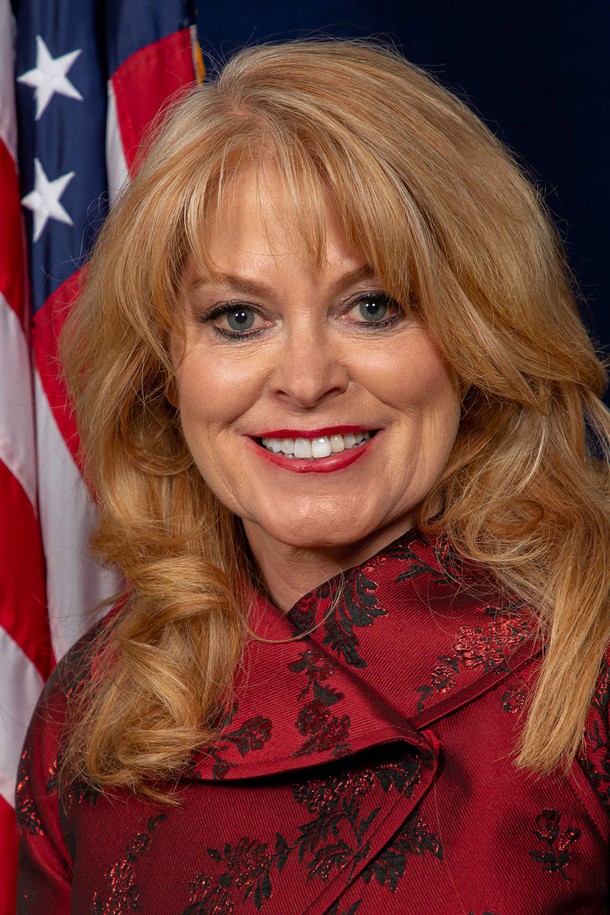 As Pennsylvania's treasurer, Stacy Garrity guided the state's recent divestment of nearly $3 million in Russian holdings. Garrity, a fiscal and political conservative, will doubtless come up with alternative investments – possibly including the PA Rainy Day Fund she is championing for the state's rising revenues, which are growing thanks to high interest rates. A retired Army Reserve Colonel and a decorated veteran of Operation Desert Storm, Garrity won her seat in 2020 following a stint as vice president of Global Tungsten & Powders Corp.
35. Denise Johnson
Acting Secretary of Health and Physician General of Pennsylvania
Obstetrician-gynecologist Denise Johnson became the commonwealth's physician general last year and dove right into the state's pressing medical issues. She supported legislation authorizing drug testing materials to combat rising drug overdoses, as well as championing a measure expediting partner treatment to slow the spread of sexually transmitted infections. Johnson has also prioritized initiatives at the Office of Health Equity – which she oversees as the state's acting secretary of health – including the launch of regional health equity action teams and a new community health organizer program.
36. Leslie S. Richards
CEO and General Manager, SEPTA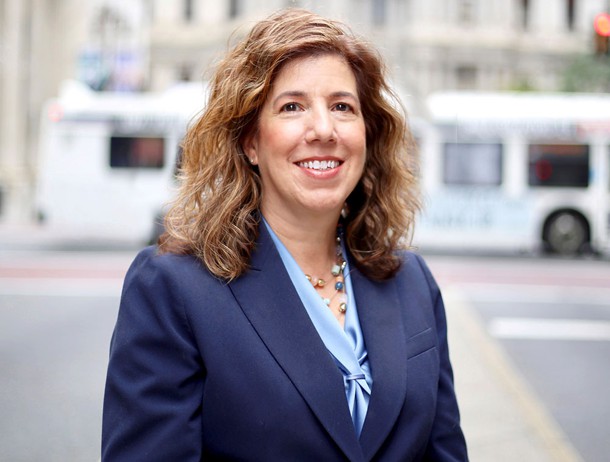 As SEPTA moves forward with its $2 billion dollar King of Prussia rail line, Leslie Richards has been making the case for the agency's most-expensive endeavor yet – a connection between Philadelphia and the region's second-largest commercial hub. Multi-year capital projects are nothing new for Richards, who joined SEPTA, the nation's sixth-largest transit network, in 2020 after serving as PennDOT secretary. In that role, Richards launched the Transportation Investment Plan and PennDOT Connects, financial and collaborative strategies to support the state's infrastructure plans.
37. Jennifer Berrier
Secretary, Pennsylvania Department of Labor and Industry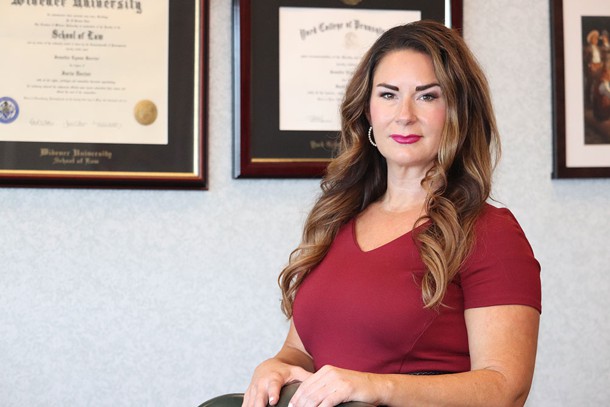 Throughout the economic turmoil of the COVID-19 pandemic, Jennifer Berrier oversaw the state effort to distribute billions of dollars in unemployment benefits and, last year, debuted a new, modernized unemployment compensation system. As head of the state Department of Labor and Industry, Berrier, an attorney, also updated labor law regulations, enhanced protections for tipped workers and launched an online skills training initiative. Berrier has served at L&I for 16 years – including as deputy secretary and as director of the Bureau of Occupational and Industrial Safety.
38. Karen Boback
State Representative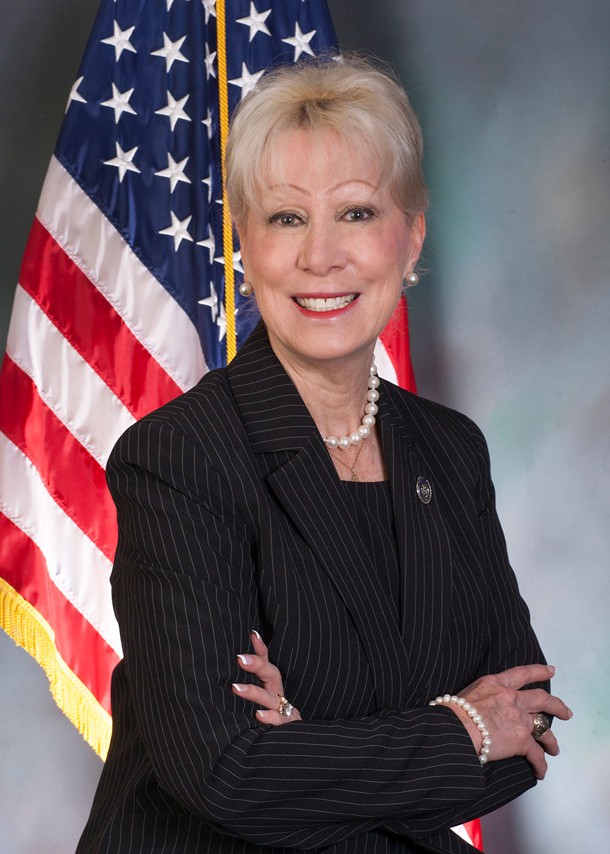 Eight-term Rep. Karen Boback chairs the State House Veterans Affairs and Emergency Preparedness Committee. Boback, a Republican who represents Lackawanna, Luzerne and Wyoming counties, entered politics after a long career in education and has sponsored numerous measures related to children – including legislation requiring health testing for newborns, providing subsidies for older foster children and supporting mental health efforts in public schools. Boback also serves on the Children's Trust Fund Board and on Gov. Tom Wolf's Pennsylvania Commission for Women.
39. Kathleen P. Gallagher & Sandra Brooks
Executive Vice President and COO; Jefferson Health and Thomas Jefferson University
As Jefferson Health and Thomas Jefferson University expand across the Philadelphia region, Kathleen Gallagher and Dr. Sandra Brooks ensure that growth is financially sound and socially responsible. Gallagher, Jefferson's COO, manages the university's strategic plan, finances and operations. She also supervises Jefferson's partnerships and acquisitions, including the recent absorption of Philadelphia University and a more recent merger with the Einstein Health Network.
Brooks, an OB-GYN by training and Jefferson's chief community health equity officer, addresses health disparities through the Philadelphia Collaborative for Health Equity and Jefferson's Center for Urban Health. She oversees community engagement efforts including prevention programs, vaccine clinics and educational programs.
40. Nilda Iris Ruiz
President and CEO, Asociación Puertorriqueños en Marcha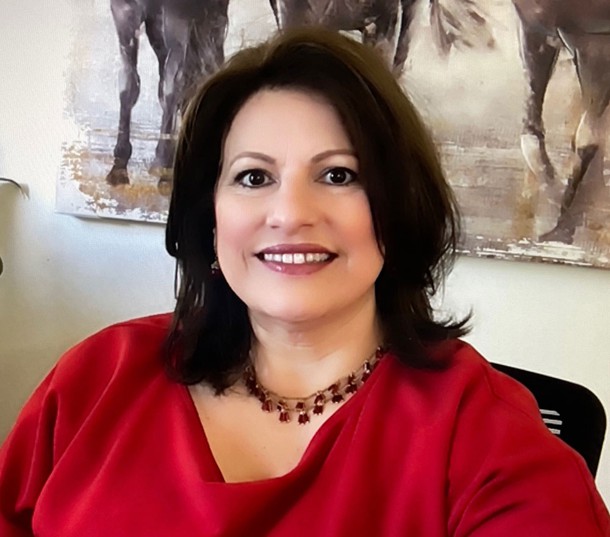 As Philadelphia's Hispanic population surges, Nilda Iris Ruiz is maximizing her demographic's impact as head of Asociación Puertorriqueños en Marcha, a half-century-old social services organization. Ruiz, a longtime figure in Philly's Hispanic community, guides an organization that provides bilingual health care, community development and human services, including substantial partnerships to invest in affordable housing. Most recently, Ruiz coordinated efforts to raise money for Puerto Ricans affected by hurricane damage, as well as championing state child care subsidies and a Latino socially-driven arts initiative.
41. Deborah Addo
Executive Vice President and COO, Penn State Health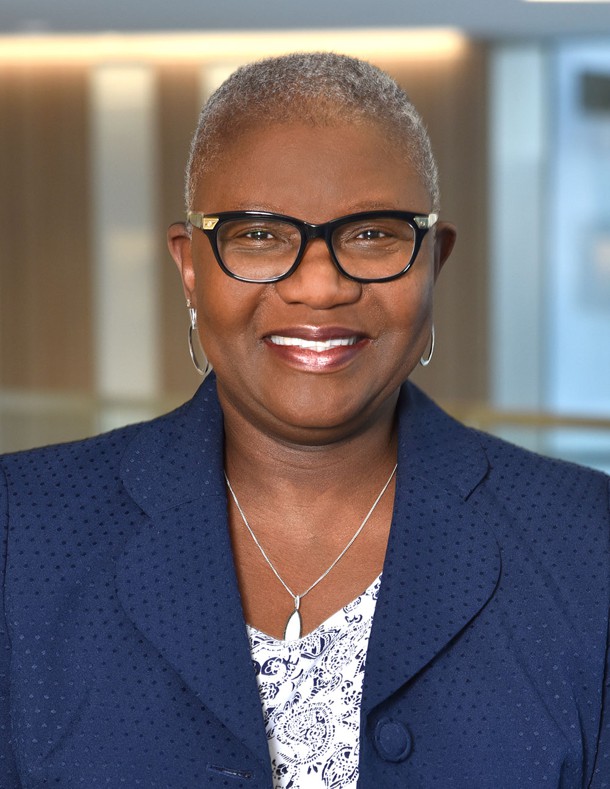 Deborah Addo came to Penn State Health last year as its new executive vice president and chief operating officer, overseeing finance and operations as the health system expands services across 10 central Pennsylvania counties. Addo recently oversaw the opening of the system's newest hospital, Lancaster Medical Center, as well as the launch of a virtual intensive Care unit program. She previously served as CEO and senior vice president for two hospitals affiliated with the Virginia-based Inova Health System.
42. Rochelle "Chellie" Cameron
President and CEO, Chamber of Commerce for Greater Philadelphia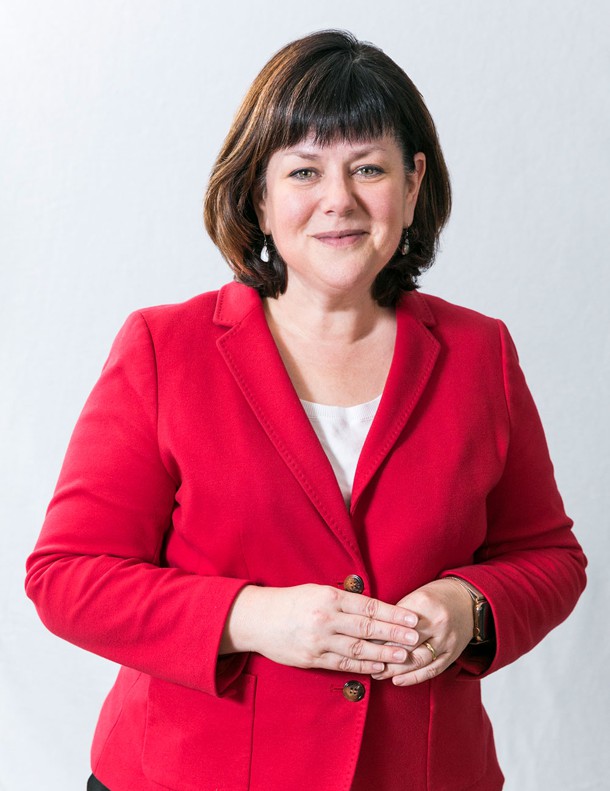 Having steered regional airports through the worst of the pandemic, Rochelle Cameron now oversees a post-pandemic renaissance for the city itself. Since July, she has led the Chamber of Commerce for Greater Philadelphia, which promotes economic growth throughout an 11-county metropolitan area and represents 600,000 workers at its affiliate organizations. Prior to her current role, Cameron managed the return to high traffic levels for the Philadelphia International Airport and the Northeast Philadelphia Airport, the $16.8 billion network where she was CEO.
43. Julie Byerley
President and Dean, Geisinger Commonwealth School of Medicine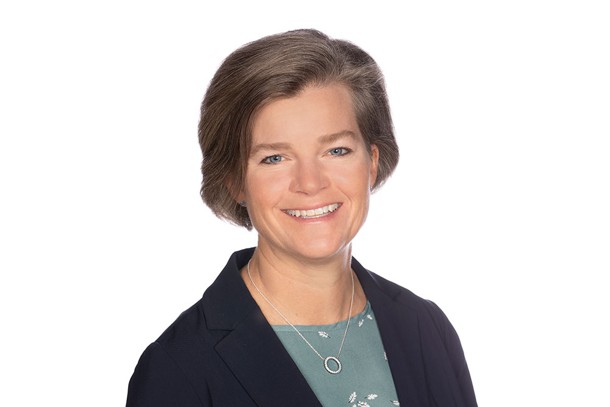 Pediatrician Julie Byerley assumed leadership of the Geisinger Commonwealth School of Medicine this year after a long career at the UNC School of Medicine. Byerley, who holds a master's in public health, brings her academic oversight to the educational and research arm of a 10-hospital health system. She guides ongoing initiatives to modernize Geisinger's medical education – like the new Total Health curriculum, which emphasizes equity – and apply its research to patient care with projects like the MyCode Community Health Initiative, a DNA sequencing program.
44. P. Sue Perrotty
President and CEO, Tower Health
Sue Perrotty left careers in banking and politics for health care, taking on the financial turnaround of West Reading-based Tower Health last year. To the six-hospital regional health system, new CEO Perrotty brings financial and strategic skills honed over a quarter-century in banking and a stint as chief of staff to Pennsylvania First Lady Judge Marjorie Rendell. In addition to maintaining high rankings at Tower's clinical and home health network, Perrotty also manages a partnership with Drexel University's College of Medicine at Tower Health.
45. Nina Ahmad
Co-Owner, JNA Capital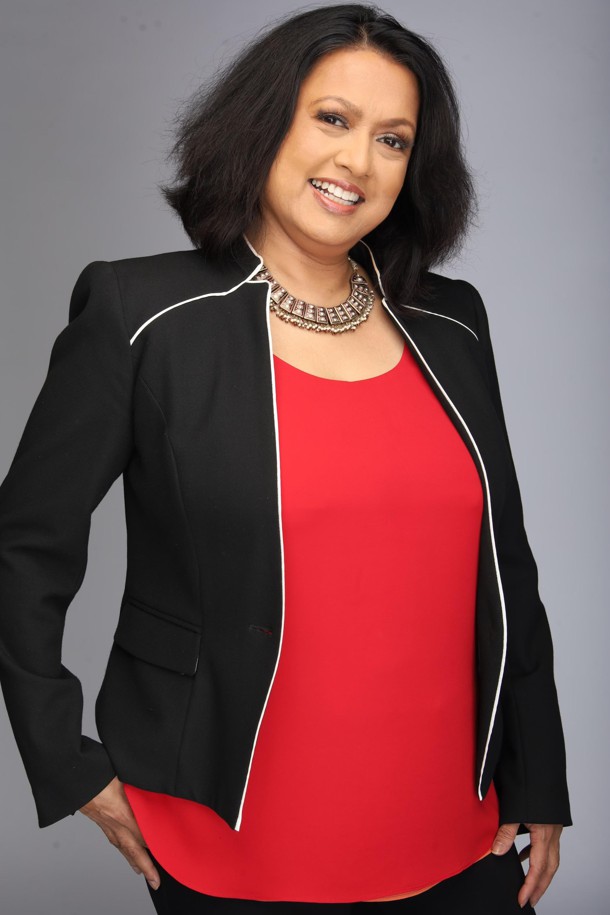 When she's not out rallying alongside former President Barack Obama for Democratic candidates, Nina Ahmad heads the National Organization for Women's Pennsylvania chapter, serves as a committee person in Philadelphia's 9th Ward, and is a member of the Pennsylvania Democratic State Committee, where she chairs the AAPI Constituency Caucus. A first-generation American, Ahmad became Philadelphia's first Asian American cabinet member as deputy mayor of public engagement; she was also appointed by Obama to his AAPI Commission. Ahmad co-owns JNA Capital, a real estate financing and development outfit.
46. Lynne P. Fox
Manager, Philadelphia Joint Board, Workers United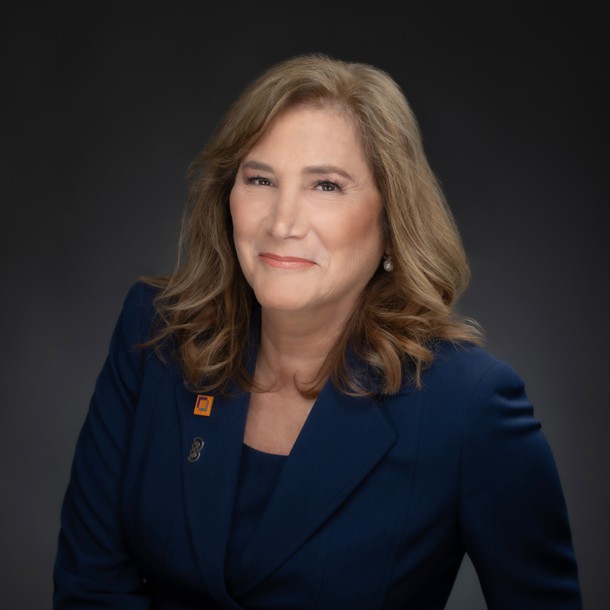 Veteran labor organizer and native Philadelphian Lynne Fox has been the manager of Workers United's Philadelphia Joint Board for nearly two decades. Since 2016, she has also served as international president of Workers United, a union with nearly 90,000 North American members and an affiliate of SEIU, where Fox is an executive board member. In addition, Fox heads the Philadelphia Jewish Labor Committee, serves as vice president of the Philadelphia AFL-CIO Council and is the first woman to chair Amalgamated Bank.
47. Kadida Kenner
CEO, New Pennsylvania Project
Many of this year's newest voters were registered thanks to the New Pennsylvania Project and its founding director, Kadida Kenner. Inspired by the voting rights advocacy of Georgia Democrat Stacey Abrams, Kenner launched NPP last year to mobilize as many of the 1.1 million eligible commonwealth voters as possible, focusing on historically less-participatory young and non-white Americans. Kenner, who previously worked at the Pennsylvania Budget and Policy Center, is also co-chair of Why Courts Matter – Pennsylvania, an organization promoting independent state and federal courts.
48. Judy Schwank
State Senator
From $2 million in new state funding for sustainable agriculture research to the annual Pennsylvania Farm Show, for which she is a commissioner, Judy Schwank weighs in as the Democratic Caucus administrator and minority chair of the state Senate's Agricultural and Rural Affairs Committee. Schwank, a Berks County Democrat, also serves on the board of governors of the Pennsylvania State System of Higher Education. A co-chair of the Pennsylvania Women's Health Caucus, Schwank earned Planned Parenthood Keystone's 2022 Champion for Choice award.
49. Maria Collett
State Senator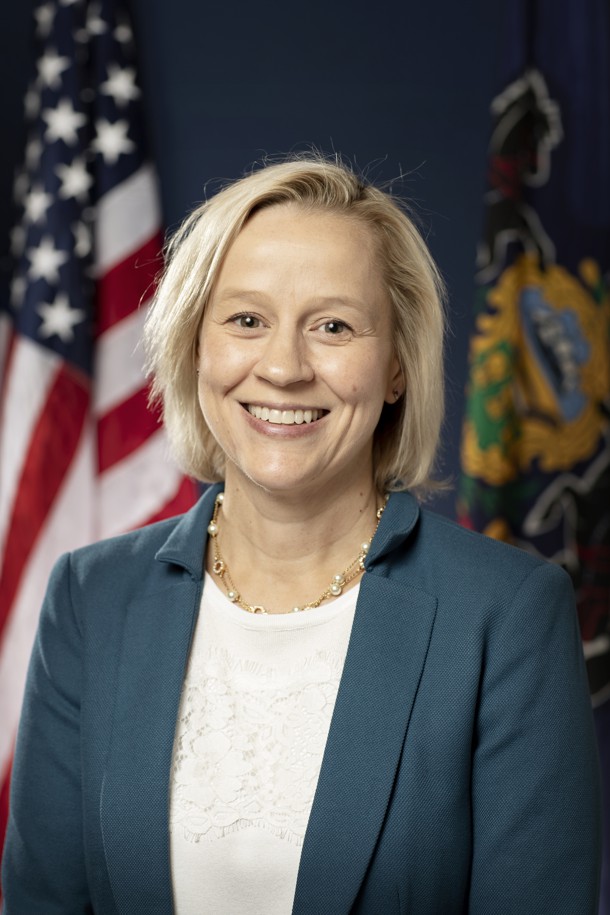 State Sen. and professional nurse Maria Collett spearheaded her chamber's COVID-19 Nursing Workforce Initiative, which includes nurse student loan relief as well as funding for the apprenticeships and mentoring that will secure a health worker pipeline. The Montgomery and Bucks County Democrat, first elected in 2018, has also championed measures promoting affordable health care, safe drinking water, public safety and property tax rebate expansion. Collett, a former attorney who advocated for child victims, serves on the Senate's Aging and Youth committee.
50. Katie Muth
State Senator
Katie Muth serves as minority chair of the state Senate's Veterans Affairs and Emergency Preparedness Committee, as well as the Policy Committee. Muth, who represents Montgomery, Chester and Berks counties, was part of a surge of Democratic women elected in 2018; she previously worked in sports medicine and taught kinesiology. In her first term, Muth has championed affordable health care access, fair pay, a living wage and student loan relief.
51. Rosemary Brown
State Representative
After six terms representing Monroe County in the Pennsylvania State House, Rosemary Brown will become the 40th district's newest senator. Brown, a Republican, currently serves as majority chair of the House Urban Affairs Committee, which she has sought to rename Community Affairs and Housing to better reflect the commonwealth's varied geography. Brown has also supported measures around fair school funding, school property tax relief, and public health, including urgent problems like the opioid crisis and tick-borne illnesses.
52. Kerry Golden
Executive Director, PA House Agriculture and Rural Affairs Committee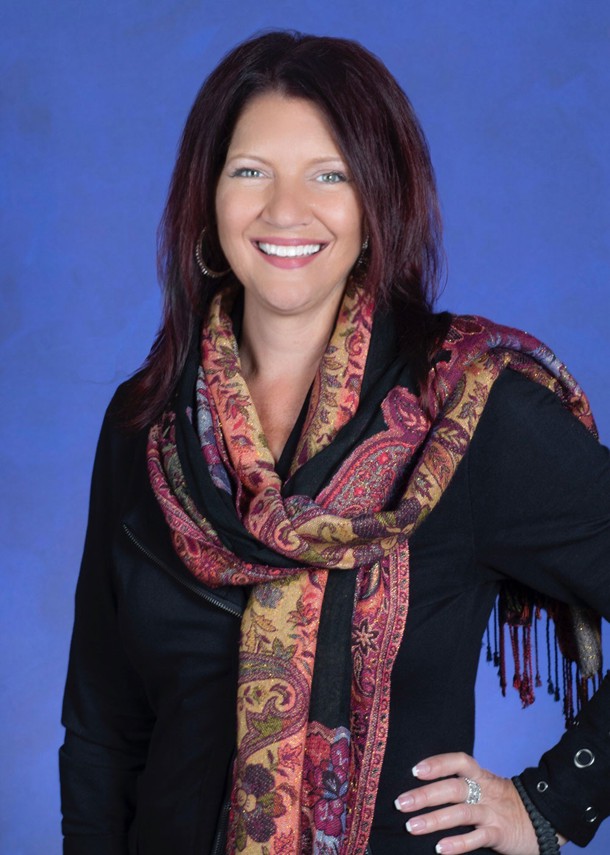 Franklin County native Kerry Golden directs the state House Agriculture and Rural Affairs Committee, where she has worked on more than 1,500 pieces of legislation over a 30-year career. Golden weighs in on everything from dog laws to poultry policy – but she is most proud of major accomplishments like Pennsylvania's updated 2014 Food Safety Law, which brought the state into accordance with FDA strictures. Golden has also played a key role in agricultural conservation, having served more than a quarter-century on the commonwealth's Farmland Preservation Board.
53. Lorina Marshall-Blake
President, Independence Blue Cross Foundation
Lorina Marshall-Blake is the founding president of the Independence Blue Cross Foundation, the philanthropic arm of the Independence Health Group. She steers a grantmaking powerhouse that has awarded nearly $70 million since its creation 11 years ago, funding research as well as 200-plus local nonprofits that address health disparities and advance access to care for underserved communities. Marshall-Blake is also the longtime vice president for government relations at Independence Blue Cross, representing the health insurer before city, state and federal entities.
54. Kathy Rapp
State Representative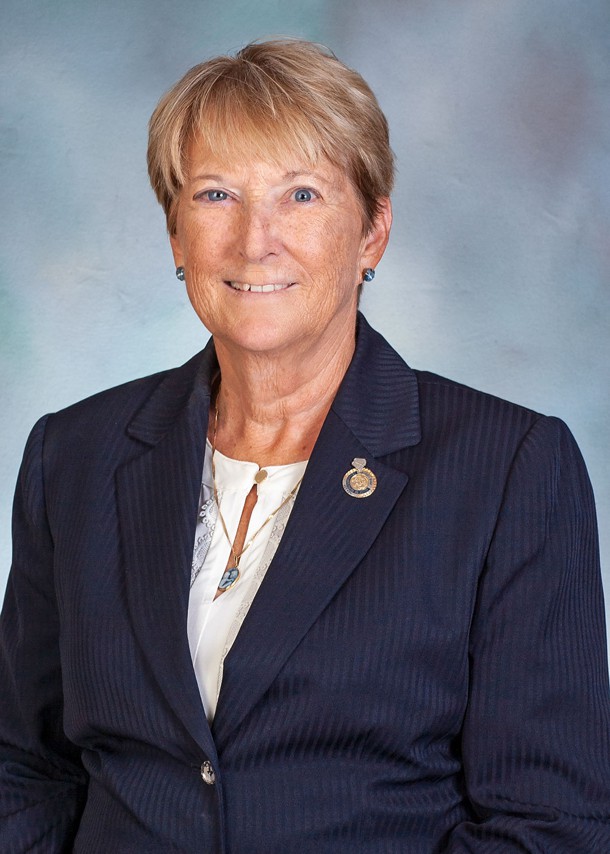 Rep. Kathy Rapp, a Republican in her ninth term serving Warren Crawford and Forest counties, chairs the State House Health Committee, where she has worked on policy around key pandemic issues like hospital staffing levels and telehealth and overseen hearings on the commonwealth's opioid problem. A fervent defender of gun rights and a fierce opponent of abortion, Rapp serves as majority co-chair of the bipartisan Pennsylvania House Pro-Life Caucus.
55. Sheryl Delozier
State Representative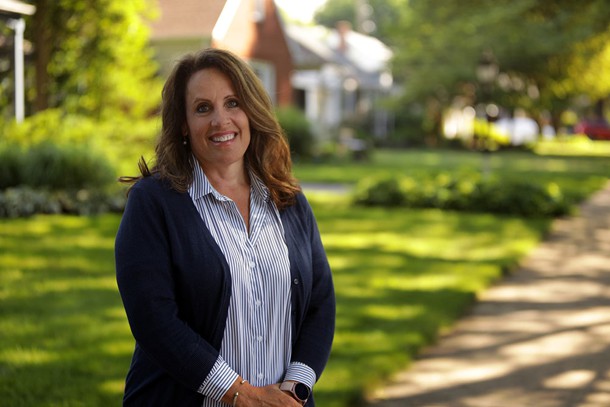 Over seven terms in the Pennsylvania Legislature, Rep. Sheryl Delozier has been a force for criminal justice reform and victims' rights. Delozier, a Cumberland County Republican, sponsored influential bipartisan legislation allowing nonviolent offenders to seal their records, as well as a recent bill affording crime victims legal and compensatory rights. A co-chair of the bipartisan, bicameral Criminal Justice Reform Caucus, Delozier also chairs the House Children and Youth Committee and the South-Central Republican Caucus, and serves on the Pennsylvania Commission of Crime and Delinquency.
56. Sue Helm
State Representative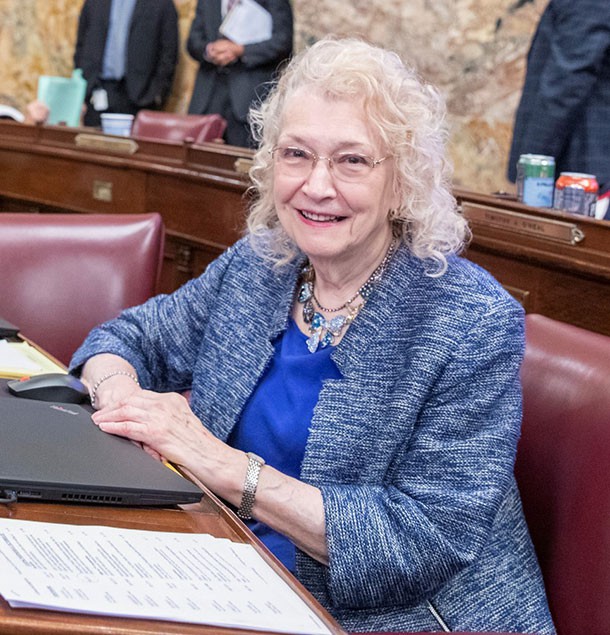 Juneteenth became a Pennsylvania holiday thanks to state Rep. Sue Helm, an eight-term Republican who authored the bill honoring Black freedom. Helm, who owns a real estate business, was herself the first woman from Dauphin County elected to the state House, where she chairs the Gaming Oversight Committee and has secured funding for local capital projects. She is also a member of the Republican State Committee and previously served as first vice chair of the Dauphin County Republican Committee.
57. Lindsey M. Williams
State Senator
After squeaking out a narrow victory in 2018, Lindsey Williams recently won reelection comfortably in a redrawn Pittsburgh-area district. Williams, a progressive Democrat, serves as minority chair of the Senate Education Committee, where she has fought for public school funding, championed free school meals and argued against proposed bans on school books discussing sexuality and gender. The daughter of a union family, Williams previously served as communications director for the Pittsburgh Federation of Teachers and worked for the International Brotherhood of Teamsters.
58. Maureen May
President, Pennsylvania Association of Staff Nurses and Allied Professionals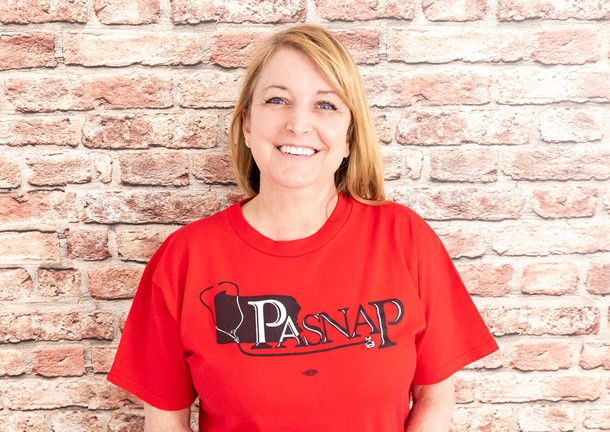 Pennsylvania's worn-out health care workers have a champion in Maureen May, the Temple University Hospital nurse who heads their state union. Ever since the pandemic initiated an era of labor shortages and health care burnout, May has fought for her 9,000-plus members as president of the Pennsylvania Association of Staff Nurses and Allied Professionals. In Harrisburg and beyond, May advocates for contracts that guarantee workplace safety, higher staffing standards and increased spending on health care.
59. Wanda R.D. Williams
Mayor, City of Harrisburg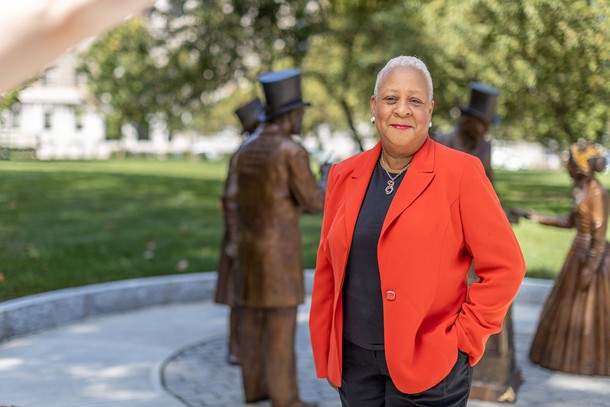 Last year, with her retirement from the Harrisburg City Council looming, Wanda Williams spontaneously ran for mayor – and, at nearly 70 years old, started a new chapter in a 20-year political career that began with a school board race. Williams has often relished her role as a gadfly to mayors whose policies she believed were ineffective in combating Harrisburg's persistent poverty, violence and housing problems. As mayor, Williams has pledged to tackle those issues – and those who've watched her know better than to bet against her.
60. Patti Brennan
President and CEO, Key Financial
This year, Forbes Magazine lauded Key Financial CEO Patti Brennan as Pennsylvania's best-in-state high net worth wealth advisor – and ranked her No. 134 among America's top wealth advisors. Brennan was an oncology and ICU nurse before founding the West Chester-based financial planning and wealth management firm in 1990, and now manages nearly $2 billion in assets. She also serves on the board of the YMCA of Greater Brandywine and on the Penn Medicine Chester County Hospital Foundation's finance and investment committee.
61. Amanda Cappelletti
State Senator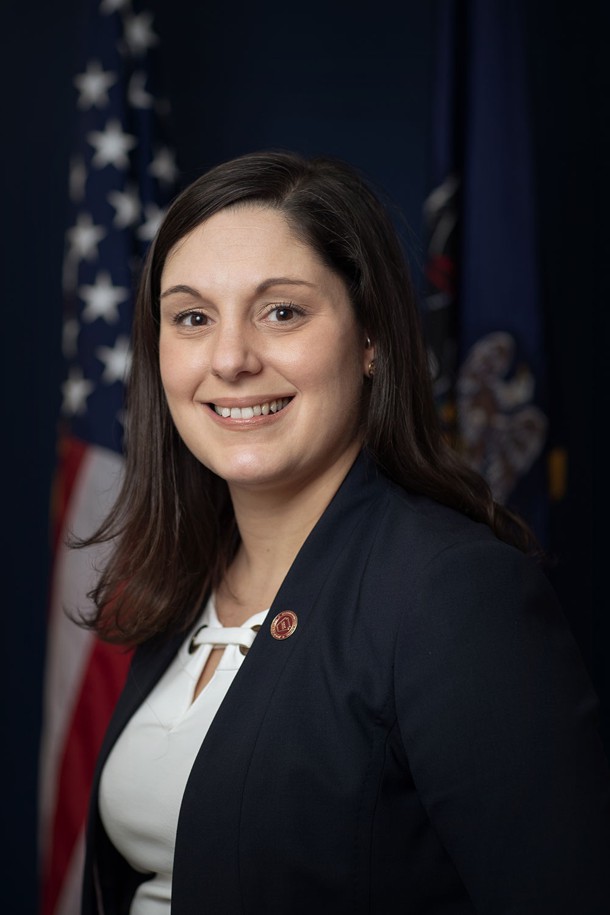 Since her 2020 election, state Sen. Amanda Cappelletti has championed legislation supporting sexual consent standards at universities and funding celiac disease research, along with advocating for climate goals, fair education funding, gun safety and reproductive rights. Cappelletti, an attorney, previously served on the East Norriton Board of Supervisors and was director of policy at Planned Parenthood. The Montgomery County Democrat, who also represents Delaware County, is a member of the Pennsylvania Workforce Development Board and vice chair of the Greater Valley Forge Innovation Committee.
62. Peggy Leimkuhler
COO and Executive Vice President, Firstrust Bank
As COO and executive vice president at Firstrust Bank in Conshohocken, Peggy Leimkuhler is responsible for day-to-day operations. Since 2006, she has supervised matters ranging from technology and human resources to marketing, facilities and risk and compliance issues. Prominent in Philadelphia civic organizations, Leimkuhler also serves as a vice chair of the World Affairs Council of Philadelphia, as a member of the board of directors of Beyond Literacy and the Committee of Seventy, and as a member of the Forum of Executive Women.
63. Rebekah Byers Kcehowski
Partner-in-Charge, Pittsburgh, Jones Day
Two years ago, Rebekah Byers Kcehowski became partner-in-charge of the Pittsburgh office of the high-profile global law firm Jones Day, where she heads litigation and manages a team of 75 attorneys in 12 practices. Kcehowski, a class action specialist, boasts an enviable trial record, with hundreds of millions of dollars in defense wins and expertise in consumer, mass tort, fraud and insurance matters. She currently co-chairs the Pennsylvania Economy League of Greater Pittsburgh and is a member of the 2022 Allegheny Conference on Community Development.
64. Mary Jo Daley
State Representative
For the past decade, Mary Jo Daley has represented her native Montgomery County in the Pennsylvania House of Representatives, where she co-chairs the bicameral Pennsylvania Women's Health Caucus as well as the American Irish Caucus. In 2015, Daley co-founded Emerge Pennsylvania, an organization that recruits, trains and mentors women running for elective office. Prior to joining the General Assembly, Daley was a longtime Narberth Borough Council president.
65. Teresa Lundy
Principal and Founder, TML Communications
Since founding her public relations firm, TML Communications, in 2015, Teresa Lundy has grown her roster to include such clients as DoorDash, the Philadelphia Sheriff's Office, Zipcar and Temple University. Lundy emphasizes community outreach, partnering with clients to deliver free food to more than 10,000 hungry families last year and serving meals to Chestnut Hill Hospital workers during the COVID-19 pandemic. Lundy serves on the boards of the Share Food Program, the NAACP-Philadelphia Chapter and the Greater Philadelphia Chamber of Commerce.
66. Valerie A. Arkoosh
Chair, Montgomery County Board of Commissioners
As chair of the Montgomery County Board of Commissioners, Dr. Val Arkoosh has steered the state's third-most-populous county through the worst of the pandemic while administering a $500 million budget. Her tenure has also seen a $15 minimum wage for county employees and a transition to renewable energy for municipal buildings. A vocal proponent of reproductive rights, Arkoosh previously lobbied for health reform as head of the National Physicians Alliance. While her U.S. Senate bid fell short this year, Arkoosh has made her political ambitions clear.
67. Anne Wakabayashi
Media Strategist, The Win Company
If you followed John Fetterman's campaign for U.S. Senate, chances are you've seen the work of Anne Wakabayashi. A media consultant for The Win Company, Wakabayashi has also worked this year on behalf of the House Democratic Campaign Committee and Summer Lee, who was elected the first Black woman in Pennsylvania's congressional delegation. In addition, Wakabayashi chairs the Pennsylvania LGBTQ Advisory Commission. She previously served as the national political director and Pennsylvania founding executive director for Emerge, an organization that trains female candidates.
68. Laura Kuller
Attorney and Owner, Pursuit Advocacy
Laura Kuller brings three decades of Harrisburg experience to Pursuit Advocacy, the boutique lobbying firm she founded. Kuller, an attorney by training, has secured funding for universities and nonprofits and has successfully worked with lawmakers on complex legislation, regulation and policy issues. Kuller's experience includes senior legal and policy positions in the State General Assembly, where she worked on bipartisan issues, as well as a shareholder role guiding government affairs for a national law firm.
69. Moriah Hathaway
Executive Director, Pennsylvania Commission for Women
From Breast Cancer Awareness Month to National STEM Day celebrations with Girl Scouts, Moriah Hathaway highlights opportunities for commonwealth women and girls as executive director of the Pennsylvania Commission for Women. In this role, Hathaway advocates for women-friendly policy and also works closely with state agencies and legislators and advocates for women-friendly policy. She previously served as the special assistant to the secretary of the Office of Intergovernmental Affairs in Gov. Tom Wolf's administration. Hathaway is currently a member of the alumni board of directors of Shippensburg University, her alma mater.
70. Lindy Li
Political Commentator
A familiar commentator on MSNBC and CNN, Lindy Li also hosts her own Philadelphia cable TV show, "Listening with Lindy Li." Li turned an unsuccessful congressional run at age 25 into a political career that has included such highlights as serving as a Democratic National Committee delegate, as Asian American coordinator for President Joe Biden in 2020, and now as a DNC women's co-chair and Mid-Atlantic regional chair. She also co-chairs the $25 million Justice Unites Us SuperPAC, the nation's largest-ever PAC targeting the Asian American electorate.
71. Tiffany Tavarez
Senior Vice President, Technology Diverse Segments, Representation & Inclusion, Wells Fargo
Communications Director Tiffany Tavarez leads Wells Fargo's Technology DE&I Council, guiding global strategy around workforce diversity, representation and inclusion. She previously served as senior vice president of community sponsorships and strategy for Wells Fargo Advisors and, prior to that, managed social impact and sustainability as Wells Fargo's vice president of community relations. Tavarez was appointed by Gov. Tom Wolf to the Pennsylvania Commission for Women and serves on the board of Philadelphia-based Esperanza.
72. Nichole Duffy
Vice President of Government Relations, Association of Independent Colleges and Universities of Pennsylvania
As head of government relations for the Association of Independent Colleges and Universities of Pennsylvania, Nichole Duffy leads advocacy on behalf of nearly 100 schools that collectively represent a $20 billion state industry. Duffy is an effective lobbyist for the state and federal aid programs that finance many a private education; she has also coordinated government support for schools during the pandemic. Duffy previously oversaw education policy at the state House of Representatives and has worked for the State Department of Education.
73. Katherine Kelton
Chief Compliance Officer, Vault Health
Attorney Katherine Kelton leads the compliance, risk, and regulatory legal teams at Vault Health, a digital health platform providing telehealth and at-home testing, and other virtual health-related services. As of this past June, Kelton is also president of The Forum of Executive Women, a 600-member Philadelphia-based leadership organization. She previously spent a decade overseeing compliance at Aramark and was general counsel and chief people officer at StayWell before it was acquired by WebMD.
74. Patricia Husic
President and CEO, Centric Bank
Centric Bank CEO Patricia Husic was recently named one of the "Top 25 Women to Watch" by American Banker, which also recognized Centric as a "Best Bank to Work For" and ranked it as a Top 200 Financial Institution. Husic led the team that founded Centric Bank and Centric Financial Corporation in 2007 and has since grown its assets to $1.2 billion. She was an inaugural member of the American Banker's Association's Diversity, Equity, and Inclusion Advisory Group and has chaired the Pennsylvania Bankers Association.
75. Sheila Hess
City Representative, City of Philadelphia
Philadelphia's cheerleader-in-chief is Sheila Hess, who oversees the marketing and public relations department for the City of Brotherly Love. Hess makes sure people hear about the city's good news and great stories, from sports victories to inspiring people and programs. As city representative, Hess also produces special events that celebrate Philadelphia's diversity and promote community engagement. She previously oversaw a $65 million charitable organization as director of the Independence Blue Cross Foundation & Community Affairs.
76. Carol Kuniholm
Chair, Fair Districts PA
As a youth pastor, Carol Kuniholm was inspired to political action by the inequities she witnessed between urban and suburban schools and resources. Kuniholm, who had long been active with the Pennsylvania Board of the League of Women Voters, founded Fair Districts PA in 2016 to fight the gerrymandering that, she believes, fosters these inequities. With the nonprofit coalition, Kuniholm leads ongoing advocacy for fairer redistricting and better representation, including public events and a team of speakers.
77. Robin Wiessmann
Executive Director and CEO, Pennsylvania Housing Finance Agency
As head of Pennsylvania Housing's Finance Agency, Robin Wiessmann oversees affordable housing initiatives including rentals, homeownership and housing counseling across the commonwealth. She also administers Federal CARES and American Rescue Plan pandemic-related funding for mortgage and rent relief. Wiessmann formerly served as secretary of the Pennsylvania Department of Banking and Securities, state treasurer and deputy director of finance for the City of Philadelphia. She was also a founding principal and president of Artemis Capital Group, Wall Street's first women-owned investment banking firm.
78. Becky Bradley
Executive Director, Lehigh Valley Planning Commission
As head of the Lehigh Valley Planning Commission, Becky Bradley leads a $2.5 billion regional transportation planning program to accommodate the region's growing population. To do this, Bradley recently helped secure a $21 million U.S. Department of Transportation infrastructure grant, raised $34 million from the private sector, and organized the Eastern Pennsylvania Freight Alliance. Bradley, who has more than 20 years of experience in community and transportation development, currently serves on the board of governors of the Greater Lehigh Valley Chamber of Commerce.
79. Lisa Cencia Rohan
Investigator, Magee-Womens Research Institute
The next breakthrough in HIV prevention may well come from Lisa Cencia Rohan, who leads research into drug delivery systems that may prevent sexually transmitted diseases. Rohan, a professor of pharmaceutical sciences at the University of Pittsburgh's School of Pharmacy, is also a pharmaceutical researcher at Magee-Womens Research Institute. She is the co-principal investigator for the Microbicide Trials Network Laboratory, an affiliate of the National Institute of Allergy and Infectious Diseases established to conduct research into prophylactic treatments for HIV.
80. Danene Sorace
Mayor, City of Lancaster
As mayor of Lancaster, Danene Sorace kept city services operating through the COVID-19 pandemic and has since led initiatives around increased affordable housing, lead abatement and a "Vision Zero" road safety program. Sorace, a Democrat, was elected last year to her second term, vowing to invest in sustainable neighborhoods and public safety. Sorace previously served on the City Council, where she chaired the finance committee, and directed an environmental organization that partnered with the city on Lancaster's first-ever green infrastructure plan.
81. Summer Lee
Incoming Member of Congress
Earlier this month, state Rep. Summer Lee became the first Pennsylvania Black woman elected to Congress in Pennsylvania. The progressive Democrat, who represents metropolitan Pittsburgh, had previously made history as that region's first Black woman elected to the Pennsylvania State House, where she is in her second term. An attorney and onetime labor organizer, Lee has pledged to prioritize economic, environmental and racial justice, including support for Medicare for All and the Green New Deal.
82. Keisha Hudson
Chief Defender, Defender Association of Philadelphia
As Pennsylvania Democrats racked up midterm wins, Philadelphia Chief Defender Keisha Hudson tweeted her hopes for collaborating on criminal justice reform – starting with public defense. Hudson, who began her career 20 years ago as an assistant defender with the Defender Association of Philadelphia, returned last year to become that office's top attorney for the city's most in-need residents. Hudson previously represented death row defendants and oversaw training at the Federal Defender-Eastern District of Pennsylvania and taught at Temple University's Beasley School of Law.
83. Molly Kunkel
President and CEO, Centre Foundation
With a mission to improve the quality of life in Centre County, Molly Kunkel leads the 41-year-old Centre Foundation. She oversees a $70 million charitable organization that cultivates grassroots donors and philanthropic partners, funds key community projects, supports local nonprofits and spearheads training and research aimed at growing local philanthropy. Under Kunkel's two decades of leadership, the foundation has expanded its impact, awarding scholarships to local students and an array of targeted grants – including a COVID-19 action fund and a collaboration with Pennsylvania Partners in the Arts.
84. Kathi Elliott
CEO, Gwen's Girls
Kathi Elliott leads Gwen's Girls, a Pittsburgh social service organization founded by her mother, Gwen Elliott, who was one of the city's first Black female police commanders. Carrying on the legacy of achievement, the younger Elliott holds a doctorate in nursing and oversees a nonprofit dedicated to lifting up at-risk Pittsburgh girls through educational and career opportunities. Elliott has nurtured dozens of partnerships with Allegheny-area universities, businesses and community groups to coordinate after-school and summer programs, workforce initiatives, tutoring and mental health services.
85. Stefani Pashman
CEO, Allegheny Conference On Community Development
Stefani Pashman heads the Allegheny Conference, a civic leadership organization where she led efforts to secure a $63 million federal Build Back Better Regional Challenge grant for the local robotics industry. She also successfully advocated for a reduction of the state's corporate net income tax. Pashman, who sits on the Pittsburgh board of the Federal Reserve Board of Cleveland, previously served as CEO of Partner4Work, directed policy at the State Department of Human Services and was an analyst in the White House Office of Management and Budget.
86. Dana Brown
Executive Director, Pennsylvania Center for Women and Politics at Chatham University
In the dozen years since political science scholar Dana Brown has directed Chatham University's Pennsylvania Center for Women and Politics, female political participation has skyrocketed­. Brown has helped make that possible by overseeing the Center's Ready to Run nonpartisan women's campaign training program and spearheaded the Leadership Pennsylvania Summer Institute for women. The Pittsburgh native also serves on Gov. Tom Wolf's Pennsylvania Commission for Women and is a Pennsylvania delegate to the VisionForward program at the Drexel University Institute for Women's Health and Leadership.
87. Janet R. Donovan
President and CEO, Girl Scouts in the Heart of Pennsylvania
When Girl Scouts in the Heart of Pennsylvania, an affiliate of the national organization, was searching for a new CEO, retired U.S. Navy Two Star Rear Adm. Janet Donovan was an obvious choice. Her three-decade military career exemplified the leadership skills GSHPA aims to cultivate in its 13,500 Northeastern and Central Pennsylvania members, who participate in social and educational activities organized by local troops. Donovan coordinates a vast network of local volunteers as well as partnerships with museums, parks, sports facilities and educational institutions.
88. Anne Deeter Gallaher
Owner and CEO, Deeter Gallaher Group
Ace communicator Anne Deeter Gallaher pitches top media outlets on behalf of her PR and marketing clients, writes books ("Women in High Gear"), and speaks on entrepreneurship to audiences as well as on the businesswomen-oriented Grit & Gravitas podcast. She founded the Deeter Gallaher Group in 2000 and now oversees offices in Harrisburg as well as Nashville, Tennessee, with clients in fields from finance to hospitality, construction and health care. Deeter Gallaher also chairs the Salvation Army's Harrisburg Capital Region advisory board.
89. Dale-Elizabeth Pehrsson
Founding President, Pennsylvania Western University
While leading Clarion University to its highest retention rates, freshman class sizes and fundraising in at least a decade, Dale-Elizabeth Pehrsson oversaw the school's integration with two other commonwealth universities to create Pennsylvania Western University, where she became founding president in July. Pehrsson has since launched PennWest's inaugural Fellows program, along with a summer college and career preparation experience for middle-grade students. Pehrsson also announced the President's Diversity Advisory Council, building on a commitment to inclusion she had previously spearheaded at Clarion.
90. Denise Pearson
Vice Chancellor and Chief Diversity, Equity, and Inclusion Officer, Pennsylvania State System of Higher Education
Denise Pearson, PASSHE's vice chancellor, joined the system in 2020 as its inaugural DEI officer. In this role, she identifies obstacles to, and solutions for, access to higher education for a commonwealth student body that is increasingly diverse. Pearson, herself a first-generation graduate, has championed recruitment and retention initiatives – including the system's first-ever campus climate survey – to increase engagement and success rates at Pennsylvania's universities.
91. Errin Haines
Editor at Large, The 19th
Errin Haines' expertise on race, gender and politics has made her an influencer in media and academia. Haines is a founding editor of The 19th, a nonprofit outlet covering gender, politics and policy. She is also an MSNBC contributor and a contributing editor to the Philadelphia Inquirer's A More Perfect Union, a series exploring race, media and society. Previously, Haines was a national writer on race and ethnicity for The Associated Press; she has also worked at The Washington Post and the Los Angeles Times.
92. Christine H. McClure
Of Counsel, Knox McLaughlin Gornall & Sennett
Christine McClure received the Anne X. Alpern Award last May from the Pennsylvania Bar Association's Commission on Women in the Profession, recognizing her decades of leadership and a record of victories that extends to the U.S. and Pennsylvania Supreme Courts. McClure is of counsel to Knox McLaughlin Gornall & Sennett in Erie, practicing estate, business, tax, government and real estate law. She also chairs the Erie County Law Foundation and has held important roles with the Erie County Bar Association and the Pennsylvania Bar Association.
93. Kendra Ross
Head of Social Impact, Duolingo
As the pandemic drove a surge in Duolingo use, Kendra Ross joined the Pittsburgh-based language-learning app last year to oversee social impact. She created the company's strategy for philanthropic giving, community engagement and employee volunteerism – including programs supporting local artists and Black youth musicians – and spearheaded Duolingo's first-ever resource group for Black employees. Ross holds a doctorate in community engagement from Point Park University, where she taught entertainment management following a 20-year music industry career in New York City.
94. Mary Dickerson
Executive Vice President and Chief People Officer, Radian
After managing human resources for a variety of companies both locally and globally, Mary Dickerson last year was named executive vice president and chief people officer at Radian, the Wayne-based financial services firm. Dickerson, who holds both a law degree and an MBA, leads Radian's workforce strategy, overseeing matters from recruitment and training to compensation, organizational development and diversity and inclusion efforts. Dickerson also volunteers as a child advocate attorney for the Montgomery Child Advocacy Project.
95. Eileen Heisman
President and CEO, National Philanthropic Trust
Under the guidance of Eileen Heisman, the National Philanthropic Trust actually tripled its grant funding from before the pandemic, awarding more than $5.5 billion on behalf of its donors this year. At the trust, Heisman, a nonprofit leader with expertise in charitable giving, oversees the nation's largest independent provider of donor-advised funds. She is also on the faculty of the University of Pennsylvania School of Social Policy and Practice and at LEADERSHIP Philadelphia, an organization that coordinates public-private partnerships.
96. Antoinette Kraus
Founding Executive Director, Pennsylvania Health Access Network
Since founding the Pennsylvania Health Access Network in 2008, Antoinette Kraus has built solid support for her cause, testifying regularly before administrative and governmental agencies. Kraus heads the state's largest consumer-driven organization, leading campaigns for health care access and affordability as well as consumer protections and health reforms across the Keystone State. Kraus, who served on Gov. Tom Wolf's transition team, is currently a board member of the Pennsylvania Health Exchange Authority (PENNIE).
97. Kathleen Wilkinson
Immediate Past President, Pennsylvania Bar Association
After serving as president of the Philadelphia Bar Association, Kathleen Wilkinson is currently chair of its executive director search and transition committee. Wilkinson is an equity partner at the national defense litigation firm of Wilson Elser Moskowitz Edelman & Dicker, where she is a frequent speaker, podcaster and webinar host on topics like attorney wellness, civil litigation and employment law. A longtime champion of women in the legal profession, Wilkinson also serves on the board of Villanova Law School's Alumni Association.
98. Rebecca Rhynhart
Former Controller, City of Philadelphia
As the 2023 Philadelphia mayoral race comes into focus, former City Controller Rebecca Rhynhart is making her case for the city's top job. Rhynhart, who resigned last month to run for mayor, raised the profile of the Controller's office through a steady release of sensational audits and pointed calls for administrative and financial reform since her 2017 election. The Wall Street veteran and onetime city treasurer has powerful allies and plenty of admirers, which she'll need to stand out in a crowded Democratic primary field.
99. Felicity Williams
Deputy Chief of Staff, Office of the Mayor, City of Pittsburgh
In January, social justice advocate Felicity A. Williams became the first Black female deputy chief of staff to the Pittsburgh Mayor. Williams oversees Mayor Ed Gainey's teams handling communications, workforce and neighborhood development, youth programs and immigrant and refugee affairs. She also spearheads initiatives around matters ranging from tourism to racial equity, including a recruitment effort to diversify city appointments. Williams, an attorney by training, previously worked at Pittsburgh's Hill Community Development Corporation, where she managed economic development programs, strategic communications and regional policy.
100. Christine Toretti
National Committeewoman, Republican Party of Pennsylvania
Pennsylvania Republicans may not have had the showing they'd hoped for this month, but the GOP still holds powerful sway in Harrisburg and beyond, thanks in part to the fundraising acumen of Christine Toretti. As the state GOP's national committeewoman and the founder of Women Lead PAC, Toretti is a powerful voice for Republicans at every level. The former CEO of S.W. Jack Drilling Co., Toretti chaired Pennsylvania Women for Trump in 2016 and has also co-chaired the Republican National Committee's finance committee.